Mohammad Asif dreams to make a comeback
Updated - Jun 20, 2016 11:33 am
36 Views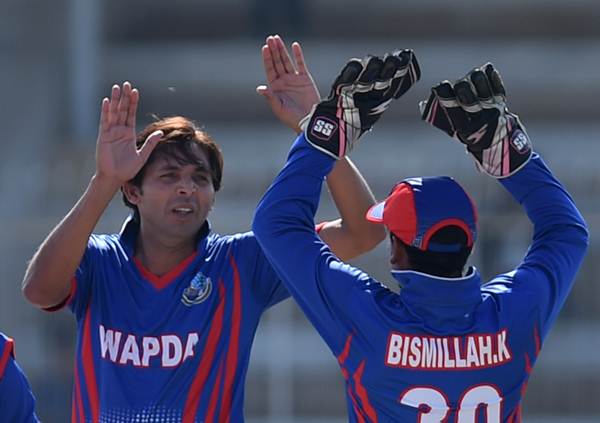 Tainted Pakistani fast bowler Mohammad Asif has set his eyes on a comeback to international cricket. Asif, who was part of the tainted trio that was involved in the spot-fixing scandal in 2010 has stated that his plan is to make a comeback to the scheme of things and play international cricket for at least three years. At the age of 33, Asif's hope is somewhat of a bleak possibility.
"One of my friends called me to ask me to come and play some cricket," Asif says. "There's good weather for training – that's why I came here.
"The cricketing standard is not too high but it's still cricket. You can't get spikes on! It's not a proper pitch for cricket. I'm enjoying playing here and working on my fitness levels." The conditions, far removed from those he is used to, are "tough for bowling".
Asif added that the ban was not an easy thing to process. "That was a very difficult time but difficult times pass. Now I'm okay. It was three years ago," he says. "That's in the past, I don't want to talk too much about that. I just want to play cricket." When asked if he would like to apologise to the fans, having only admitted his guilt in 2013, his riposte is: "I have already done that in Pakistan many times."
"I'm happy for him, and for my team it's a big tour in England. England is playing well now, but we've got a good bowling side – better than Sri Lanka's – so hopefully Amir, Yasir Shah, and Wahab Riaz will give England a tough time."
"Hopefully, I will do well in Pakistan and get selected for the national team for the tours to New Zealand and Australia." He declares himself "100% sure I will play again".
"It's quite difficult after five years to come down and bowl fast, but I'm a different kind of bowler. I'm not like a 100-mile bowler – I'm more dependent on swing and seam, they're my main weapons," he says. "My pace was always 130 or 135 kph. This is a good pace for swing. I just need good fitness."
"I got a schedule from the Pakistan cricket academy trainer, so I'm working hard on that and my fitness is getting better day by day."
"The dream is just to come back to play for three to four years. I want to play a good standard of cricket again – that's my dream."
"After five years there are many hurdles in front of you," he reflects. "I'm looking to the future, not the past. Those things have happened and it's gone, so I'm looking forward to playing good cricket."
He has already begun to be involved in anti-corruption work. "I've admitted my mistakes. We do lectures in Pakistan with young kids," he says. He has also offered his services to the ICC. "Whenever they want me to go somewhere and lecture about corruption, I'm available. They haven't asked me yet at the moment, but I told them I will help anytime, whenever they want."
"Every human being can make mistakes. They've given us punishment and after the punishment, everybody has a right to play. Cricket is my life." Now he wants to embarrass batsmen with his dexterous wrists once more. "In my hands, the ball will talk, not me."