Mohammad Azharuddin miffed with the Indian players complaining about the SG ball
He pointed out how SG ball has made the difference for the Indian cricket over the years.
Updated - Oct 16, 2018 12:25 pm
1.1K Views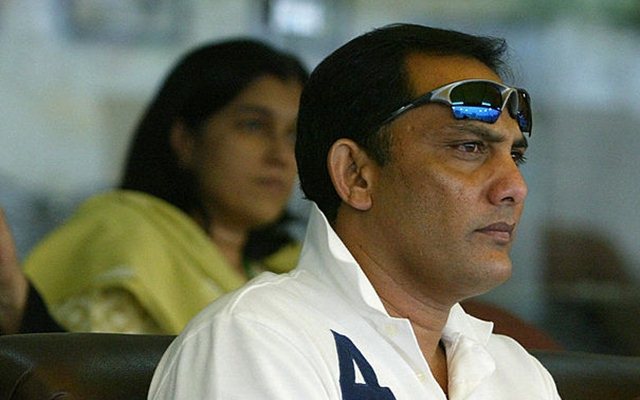 Though Team India won the recently concluded Test series against the Windies comprehensively, all the talk is about the SG ball losing its shape. Most of the Indian players were not pleased with the ball and openly expressed their disappointment over the same post the Rajkot Test. However, the former Indian cricketer Mohammad Azharuddin has found this issue strange and is left confused about all the hue and cry from the hosts despite picking 20 wickets in both the matches.
The first player to open up in public was Ravi Ashwin who was backed by his skipper Virat Kohli saying that the ball got scuffed up only after five overs which means the quality has gone down drastically. Even Umesh Yadav, before the second Test, opined the same and it seems that the Indian team is happier playing with the Dukes ball which is normally used in Australia and England.
However, there are no such comments from anyone since the second Test where Umesh registered his best Test figures.
What's the fuss about?
Mohammad Azharuddin was fuming after listening to all the complaints about the SG ball. He recalled the Dukes' behaviour in the 1980s and how the introduction of the new kind of ball helped India dominate in home conditions.
"I remember the years – since 1984-85 – when the Dukes balls were used and how the seam used to go rough. It was clear that in Indian conditions they wouldn't work. It was in 1993 when the SG was first introduced and India went on to dominate all cricket they played at home. Look at the overall country-wise average of bowlers bowling with different balls in different conditions. That will give you the answer. So, what's the fuss about?" he said while speaking to the Times of India.
If the statistics of the domestic cricket in India, Australia and England is taken into consideration for the 2017-18 season (only first-class cricket), the Indian bowlers have managed to pick as many as 58 five-wicket hauls which are the most at the healthy average of 23.45.
"I really can't understand what their (Team India) grouse is. Statistics say everything. When our spinners go to Australia, they find it tough to even grip the Kookaburra. In England, look at how Ashwin delivered and how Moeen Ali did (with the Dukes). If you've taken six wickets (Kuldeep Yadav's haul in the Rajkot Test), then how can you complain about the ball? Even in pace bowling, Yadav picked a 10-wicket haul, no? So, where's the complaint?" Azhar added.
[interaction id="5bc476fec3f429fdba3ce664″]