Mohammad Azharuddin picks all-time graceful and elegant XI, Sachin Tendulkar and Sourav Ganguly to open
Some of the legendary players made it to the XI.
Updated - Apr 13, 2022 10:03 pm
78K Views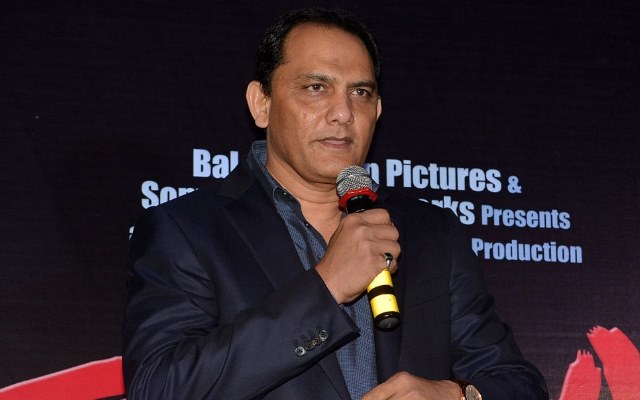 Follow us on Telegram
The game of cricket has seen many legendary players who have helped their respective teams to do well in the international circuit. It is quite interesting to look at what a combined XI will look like on the basis of their performances across all the formats of the game. The former Indian captain, Mohammad Azharuddin, picked his All-time XI and gave his viewpoints on most of the players on the team.
Azharuddin chose Sachin Tendulkar and Sourav Ganguly as the opening partners, and due to their presence, called it a 'Graceful and Elegant XI'. He remembered watching Tendulkar's straight drives at the non-striker's end and hailed the cover drives and square cuts of Ganguly.
"Tendulkar is one of the finest players, and I have played a lot of cricket with him, and I think his straight drive is to die for. Ganguly's cover drives and square-cut have a lot of elegance," said Azharuddin on Sky247.net presents 'Not Just Cricket Show' on CricTracker.
The former Indian captain feels Brian Lara was a brilliant player against spinners and had a mindset to hit from the first ball of his innings itself. He opened up by calling the former Australia captain Mark Waugh his favourite player due to his ability to make batting look quite easy in difficult situations.
"Lara is a no-defense player, and if the ball is right there to hit, he strikes it from the first one itself. I remember against the Sri Lanka spinners, he scored around 500 runs in three matches. My favourite player is Mark Waugh, due to the way he played and made batting look easy. It was outstanding to watch, even when I was on the field," Azharuddin added.
Azharuddin revealed David Gower was the opposition captain when he made his India debut and called him an outstanding player. He went on to add that his only regret was not playing with GR Vishwanath during his India stint.
"When I made my debut, Gower was the captain of England, and he was an outstanding player. No one can compare GR Vishwanath, my only regret is to not play Test cricket with him. He has won so many games for India, and I have huge respect for him," Azharuddin added.
Kapil Dev and Imran Khan are the finest all-rounders: Mohammad Azharuddin
Mohammad Azharuddin also stated that Kapil Dev and Imran Khan are the finest all-rounders the cricket world has ever seen. He pointed out their stats and hailed their fitness as well. He concluded by terming Sir Ian Botham as a total entertainer.
"They are the finest players and are great exponents of swing bowling. Both had amazing fitness, and Kapil Paji was outstandingly fit till his last game and used to compete with us. Kapil Paji was one of the best all-rounders, and I learned a lot from him. Ian Botham was a total entertainer," Azharuddin concluded.
Azharuddin's graceful and elegant XI: Sachin Tendulkar, Sourav Ganguly, Brian Lara, Mark Waugh, David Gower, GR Vishwanath, Syed Kirmani (wk), Ian Botham, Imran Khan, Kapil Dev, Shane Warne, VVS Laxman (12th man)
Follow us on Google News