Mohammad Azharuddin's valuable tips for Virat Kohli to counter swing
Updated - Aug 19, 2016 10:55 am
96 Views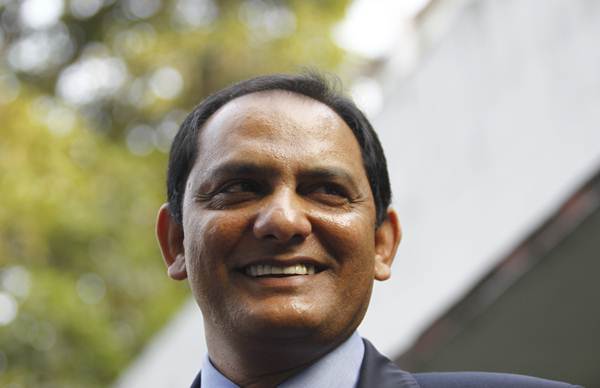 Former Indian skipper Mohammad Azharuddin came up with some great advice for the current Indian Test skipper Virat Kohli on how to counter swing bowling. Earlier this week, Younis Khan after scoring a double century in the series-levelling match against Pakistan, credited Azharuddin for his show.
In an exclusive interview to India Today, Azharuddin said that staying back in the crease will give that extra bit of time for the batsmen and also will help in reading the swing better. "The best way to counter swing and pace is to allow yourself little more time. And if you stand back inside the crease it allows you a little more time against faster bowlers where you can adjust your back-foot play. And I can tell you the difference in those two-three yards help you play swing better because you know by then how much is it going to swing," he said.
Only thing left for Virat Kohli to conquer:
Azharuddin went on to add that nowadays batsmen are not exposed to much swing bowling, and that is something that is left for Virat Kohli to conquer. "Virat is a great player but I saw him struggle a bit in England in 2014 when he was unsure about the swinging ball outside off. These days batsmen aren't exposed to much swing bowling but every great batsman like Virat will know how to adapt in different conditions," said the 53-year old.
"I hope he gives a thought to this change because the swinging ball is probably the only thing left for him to conquer and by standing outside the crease, I feel he is only cramping himself," he added.
Speaking about his advice to Younis, he said, "What I told Younis was based on my own experience. I told him he was such a great batsman but by jumping up and down he appeared pale shadow of a batsman with 31 Test centuries to his name. Credit to Younis for listening to me and then applying that to his batting at the Oval."