Mohammad Hafeez cleared to bowl again despite outrageous remarks
He was banned from bowling in November 2017.
Updated - Jun 5, 2018 9:59 pm
298 Views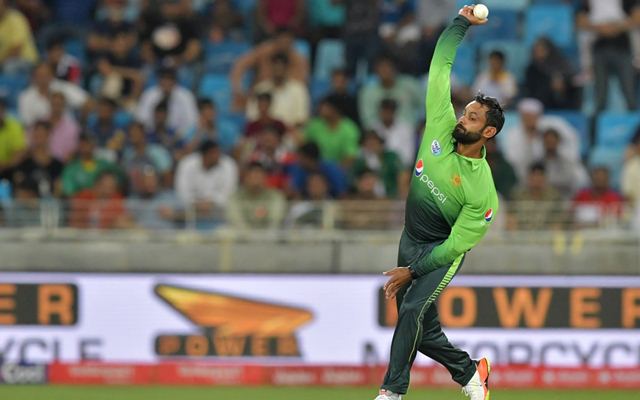 Veteran Pakistani all-rounder Mohammad Hafeez has been in the news for his bowling aciton a little too often in the las few years. He was suspended from bowling in international cricket in December 2014 following a report generated by the match officials in November 2014. He changed his action and underwent the remedial solutions. He was cleared to bowl again in April 2015.
Things got sour for him again in July 2015 when the ICC banned him from bowling for a period of 12 months. He went for the re-assessment again and was allowed to bowl in international cricket in November 2016. Mohammad Hafeez felt that the situations had eased out but another report was generated for his suspect bowling action in October 2017.
This time, the action was reported to be illegal during an ODI fixture against Sri Lanka in Abu Dhabi. As has been the trend, he was banned from bowling in November 2017. Now, in the month of May, he has got his clearances to bowl in international cricket for the third time.
This time around, though, things have not been very smooth. Reportedly, as per the quotes in Geo.tv, Mohammad Hafeez had potentially messed his case by coming up with outrageous remarks against the rules of the ICC. He had remarked that the rules are biased towards him. This was probably because of the frustration that he had.
"So I have my doubts about this calling system. This is suspicious, why are match referees or on-field umpires not able to see those flexing up to 35, but me with 16 degrees," Hafeez had earlier questioned.
Hafeez gives the clarifications
However, a 3-member PCB disciplinary committee heard his plea recently in which he justified his words. Hafeez remarked that he was misunderstood in the case. The committee, which comprised Director Cricket Operations Haroon Rasheed, Media Director Amjad Hussain and General Manager Salman Naseer, accepted his explanation.
"The interview was all about my suggestions to improve the [bowling action test] standards and to remove doubts from the minds of cricket fans," Mohammad Hafeez had clarified later.
For the latest cricket news, follow CricTracker.