Mohammad Shahid hopes Shami couple patches up
The Bangladesh fast bowler has seen it all.
Updated - Mar 10, 2018 8:48 pm
512 Views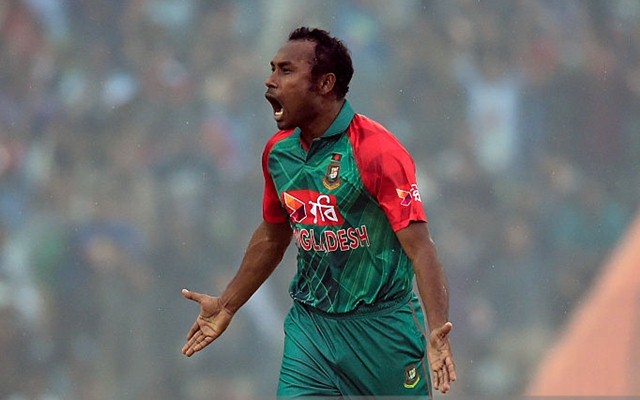 The Bangladesh fast bowler Mohammad Shahid has wished Mohammed Shami all the best as he fights to clear his name against the allegations which have been imposed on him by his wife Hasin Jahan. Shahid can completely relate to the situation as he himself went through it last year with his wife accusing him of doing shameful things.
It obstructed Shahid's cricketing career which was going well at that point in time. He had broken into the Bangladesh Test team in the 2015 season on the back of some strong domestic performances and did well enough in a few opportunities that he got for the Tigers. He had a central contract from Bangladesh cricket board in 2017 before his wife came out in the public and made the revelations that Shahid physically tortured her when she was pregnant.
Hope Shami is able to solve it peacefully
The matter has however been sorted since then and Shahid and his wife have made peace. He wants Shami's matter to reach a positive conclusion as well so that the career of the Indian fast bowler gets back on track.
"We are not divorced but very well settled in our lives. We live peacefully and go to drop my children in the school. Hope similar situation arrives in Shami's life too." Shahid said during a telephone interview with Deccan chronicle.
He has still not been able to make a comeback for Bangladesh. The BCB is well aware of the fact that he doesn't have differences with his wife anymore, but they are not contemplating picking him back just yet.
"They are living peacefully now," the BCB chief Nazmul Hasan was quoted as saying in Sri Lanka where he is present at the moment for the tri-nation T20 series Bangladesh is taking part in.
This Mohammad Shahid story will surely give Shami some heart that all is not lost yet and if a little bit of effort is made on both sides, the couple can possibly come out of this which will be a win-win situation for both.