Mohammad Shahzad approached by spot fixers to play below par in APL
Shahzad has been picked by the Paktia franchise for the APL.
Updated - Sep 24, 2018 7:01 pm
245 Views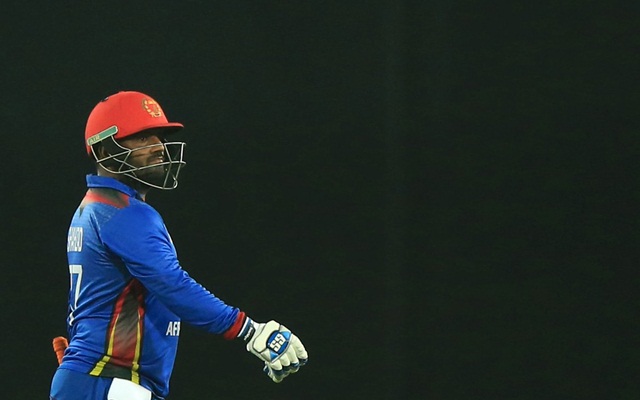 They have just started playing good cricket to impress the world but the ghost of spot-fixing has already started looming over them. Afghanistan's wicketkeeper-batsman Mohammad Shahzad recently became a subject of a spot-fixing controversy as he was reportedly approached during the ongoing Asia Cup to underperform in the upcoming Afghan Premier League (APL) tournament – the inaugural edition – next month.
Shahzad has been picked by the Paktia franchise for the tournament which will be played in Sharjah between October 5 and 23. He has a strike rate of almost 135 in 65 T20Is and has also scored a century in the format. A number of current and former international players like Brendon McCullum, Shahid Afridi and Chris Gayle have been picked by the same franchise.
According to an ESPNcricinfo report, the 30-year-old burly wicketkeeper-batsman brought the matter to the notice of his team management and all procedures were being followed to raise the matter with the International Cricket Council's (ICC) anti-corruption wing.
ICC speaks out
"There was an approach made during the Asia Cup, but for their [Afghanistan's] own T20 league. The matter was reported through the right channels on Saturday and is being looked into by the anti-corruption unit," an ICC official was quoted as saying by ESPNcricinfo.
It was also revealed by the ICC's Anti-Corruption Unit head Alex Marshall at a media event in Dubai on September 24 that as many as five international captains were approached for spot-fixing over the last one year and four of them led full member countries. Pakistan skipper Sarfraz Ahmed is the only captain to have openly said that he was approached during a series against Sri Lanka in 2017.
Marshall also said that 32 investigations have taken place in the last 12 months and eight of them involved players as suspects while five saw the involvement of administrators or non-playing personnel. He said it is necessary to work closely with all boards to prevent corruption and also to educate players about the several methods that the fixing syndicates put to use to influence the T20 tournaments, especially the new ones.