Mohammad Shahzad charged by the ICC for breaching Anti-Doping Code
Within 14 days, the batsman has to respond to the charge levied against him by ICC.
Updated - Apr 13, 2017 10:08 pm
11.6K Views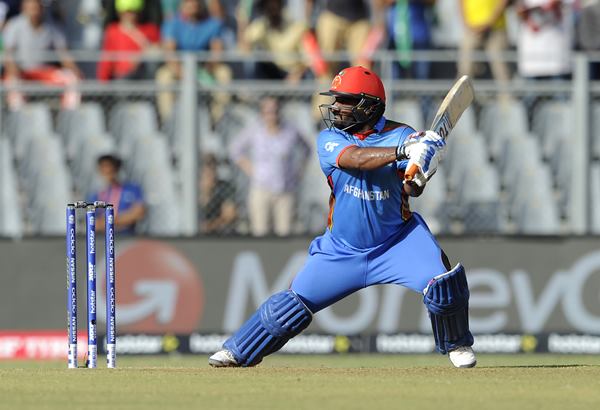 Follow us on Google News
The International Cricket Council (ICC) have announced today that Afghanistan wicketkeeper-batsman Mohammad Shahzad has been charged due to a violation of the Anti-Doping rules under the ICC-Anti Doping code.
The Afghanistani batsman who performed exceedingly well in the recently concluded series win against Ireland has provided the sample required for the testing to the ICC. This test was conducted before the series against the Irish at the ICC Academy in Dubai.
It was further analysed at World Anti-Doping Agency's (abbreviated as WADA) approved laboratory in Salt Lake City in the United States. The sample contained Clenbuterol which is a substance prohibited under Section 1.2 of the WADA Prohibited list.
In line with the pending decision, the Afghanistani batsman would be suspended on a provisional basis with effect from the 26th April 2017 unless he exercises his right and challenges the interim decision by that date.
The matter will be dealt according to the procedure laid down by the Anti-Doping code, and till such time a decision is arrived at, the ICC will not comment on the issue.
Shahzad has the right to request the analysis of his B-sample within five days from the receipt of the Notice of the charge alleged upon him.
Further, the Afghanistan batsman can challenge his provisional suspension within 12 days from the receipt of the Notice of the prosecution before the provisional hearing in front of the committee. In such a case, his provisional suspension shall not come into effect until the challenge by him is determined.
In case if the batsman decides within the 12-day deadline not to exercise his right to challenge, the imposition of his provisional suspension shall immediately come into effect from the 26th of April.
Within 14 days, the batsman has to respond to the charge levied against him by ICC. In the case of failure to do so within the time, it shall be deemed that the batsman has waived all his rights and entitlement to be present in the hearing. This would automatically mean his admission of committing an act violating the Anti-Doping Rule of the ICC.
Follow us on Telegram