Mohammad Azharuddin pledges to donate to ICA to help former cricketers
ICA is going to help more former players if the funds increase in the upcoming days.
Updated - Apr 29, 2020 10:07 am
71 Views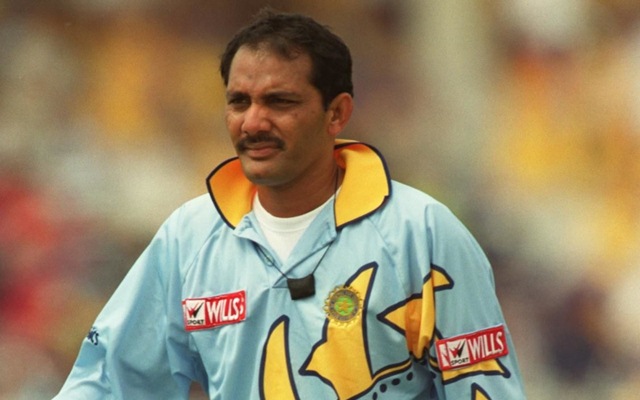 Follow us on Google News
Coronavirus outbreak has brought every individual's life to a standstill. Moreover, many of them have suffered a major financial hit amid lockdown announced by the government. Many famous personalities came forward and donated funds to the PM CARES relief fund to help the needy and underprivileged. Now, ICA (Indian Cricketers Association) has taken the responsibility to help out 25 to 30 former players, who currently need financial aid. And, Mohammad Azharuddin has come forward and pledged to donate to ICA.
Modi government announced full lockdown in the country to protect everyone from the novel virus that has taken more than two lakh lives across the globe. However, this decision emerged as a major setback for the people that are dependent on their daily wages for meeting out their needs. In the meantime, there are many former players, who are suffering from the shortage of funds as there is no work available at the moment. So, in order to help them, the Indian Cricketers Association came out with a great initiative. As many as 1750 former cricketers are registered with ICA.
ICA takes a great step to help former cricketers 
In an interview, Ashok Malhotra, ICA president said that they are going to help the former players, who are currently suffering from the shortage of funds amid lockdown. He also added that they have managed to raise funds around 24 lakhs. The 63-year-old looked optimistic over the fact that the amount will be increased in the upcoming days.
"Every player has contributed as per his capability. The most important thing is we made the appeal on Friday evening and by today, we have raised Rs 24 lakh," ICA president Ashok Malhotra said as quoted by India Today.
As per reports, Mohammad Azharuddin, the former Indian skipper has pledged to donate a sum of INR one lakh to help the former cricketers. Out of the total amount raised until now, ICA has made a contribution of INR 10 Lakhs.
He recited the fact that as soon as the amount will increase then they will try to help more players. According to him, the foreign players associated with their association have contributed well. Ashok Malhotra also cleared that no other big cricketer has contributed until now. However, he expects them to join in the upcoming days.
"Till now we are saying that we will try to help 25-30 needy players but if the amount increases, then we can help more number of players. Players settled abroad have come forward in a big way. Our top players are still not involved in this initiative. We are expecting that they will also join this initiative and help their fellow players who desperately need help," he added.
Follow us on Telegram