'More power to you' – Twitter reacts as Anushka Sharma breaks her silence on Farokh Engineer's claims
Anushka opened up after Farokh Engineer claimed that he saw one of the selectors serving her tea during the World Cup.
Updated - Nov 1, 2019 10:26 am
35.5K Views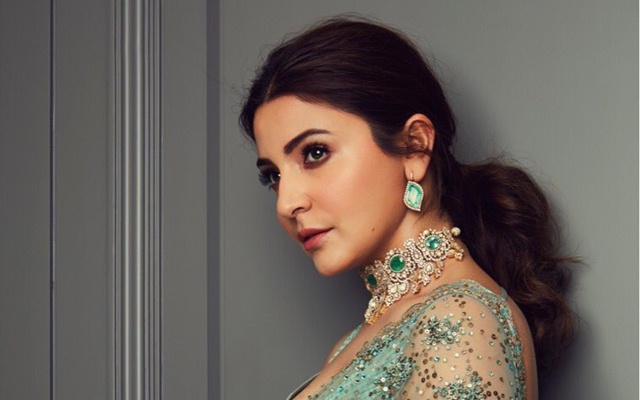 Bollywood actress and Indian captain Virat Kohli's wife Anushka Sharma has continuously found herself amid controversies, especially in the matters of the national cricket team. It ranges from dragging her name at times when her husband underperforms to the off-field events that the actress has been a part of.
However, never before she lambasted the media in a manner, she has done presently. It all precipitated when former India cricketer Farokh Engineer slammed the selectors for serving the Bollywood Diva with "cups of tea" during a World Cup game in the UK.
The 81-year old also didn't hold back in terming the committee of selectors as "Mickey Mouse selection committee", having no appropriate qualification for the job.
As quoted by NDTV Sports, Engineer said, "I didn't even know one of the selectors during the World Cup and I asked him who the hell he was, because he was wearing the India blazer and he said he was one of the selectors. All they were doing was getting Anushka Sharma (Kohli's wife) cups of tea."
Anushka Sharma's response to the critics
Responding to Engineer's claims, Anushka Sharma wrote a lengthy tweet, defending herself for getting dragged down in every matter concerning the Indian team. The 31-year old decided to break her silence at the critics by saying that she has built her career with a maximum sense of dignity and that she will not tolerate any more baseless claims against her.
— Anushka Sharma (@AnushkaSharma) October 31, 2019
Regarding her claims of receiving preferential treatment, she clarified by saying that in reality whenever attending any matches, she has bought her own tickets and not remained dependent on any sort of favours. With regards to Anushka's tweet, few celebrities have also come out in support of her. Sonam Kapoor, Riteish Deshmukh and Mayanti Langer were some of those. 
However, soon after Anushka Sharma's statement went viral, Farokh Engineer apologised to her stating that his comments were unnecessarily blown out of proportion and he had no intention to drag her into the matter. He also praised the actress and called her 'a lovely girl' while also spoke good things about Kohli and Ravi Shastri.
Here's how Twitter reacted to Anushka Sharma's tweet:
More power to you @AnushkaSharma https://t.co/GVp4fl7ado

— Riteish Deshmukh (@Riteishd) October 31, 2019
— Sonam K Ahuja (@sonamakapoor) October 31, 2019
More power to you 👏🏼 @AnushkaSharma https://t.co/4Ajfouv5m7

— Mayanti Langer Binny (@MayantiLanger_B) October 31, 2019
.@AnushkaSharma
Dear..do not forget that u r not mere a doll accompanying @imVkohli but a competent actress having own big fan club

Do not pay attention to such third rate mentality ppl.

— 𝔡𝔯 𝔯𝔞𝔧 𝔨𝔞𝔯𝔴𝔞 (@drraj_karwa) October 31, 2019
Thank u for speaking up @AnushkaSharma 🙏…
You go girl , more power to u ❤
Last line is savage 🔥🔥👏👏👏 https://t.co/koJqIsYDYI

— Shruti Mehra (@ShrutiM36533553) October 31, 2019
Yeah! This is good from @AnushkaSharma ! And it's long time coming!
PS- Yay for #coffee 😁 https://t.co/vw9VeVnx4Q

— Gomesh🏏 (@theumpires_call) October 31, 2019
Never appreciated Anushka the actor or the star. But this deserves a KUDOS! https://t.co/JO9TTL50Dh

— savyasachi chourey (@Savyasachi89) October 31, 2019
.. someone's silence cannot be taken as their weakness..!!!

Exactly, @AnushkaSharma https://t.co/D74DxQTHN1

— Hrishikesh Pathak (@IamOmHrishi) October 31, 2019
Impressive response..well done Anushka! https://t.co/wTLJiKbSfs

— Hemant (@hemantbuch) October 31, 2019
In the 1967 Chepauk Test, Engineer was 94* at lunch on Day 1 against West Indies.
In his biography 'Farokh Engineer: From the far pavilion' written by John Cantrell, Engineer claims he hit Lance Gibbs for a six on the 1st ball after lunch. However he hit no sixes in that innings! https://t.co/0HOiP1xg6V

— Sarang Bhalerao (@bhaleraosarang) October 31, 2019
Also, a few Bollywood celebrities reacted to Anushka Sharma's post on Instagram.