Most followed T20 leagues on Social Media
Social media presence has become crucial for leagues across the world.
Updated - Sep 11, 2020 2:33 pm
24.7K Views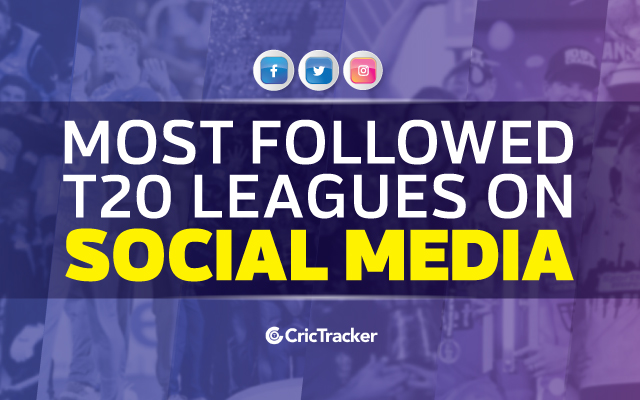 Cricket is one of the most popular sports in the countries that it is played in. The fans of the sport are on the lookout for any bit of information and news that they can get about their favourite players and teams. And, with the advent of T20 leagues and internet across the globe, the social media engagement of people with the sporting personalities and other people involved with the sport has skyrocketed.
Sporting leagues across the world have made sure that over the years, they maintain a connection with their followers through various social media platforms. They ensure that they are posting regular updates about the players, the teams and other engaging content throughout the year, keeping their fans hooked to their handles.
And, with the world suffering from the effects of the COVID-19 pandemic, social media has become the new norm of communications of all forms over the last few months.
So, here's a look at which T20 league has how many followers on social media:
6. Mzansi Super League – 258.70K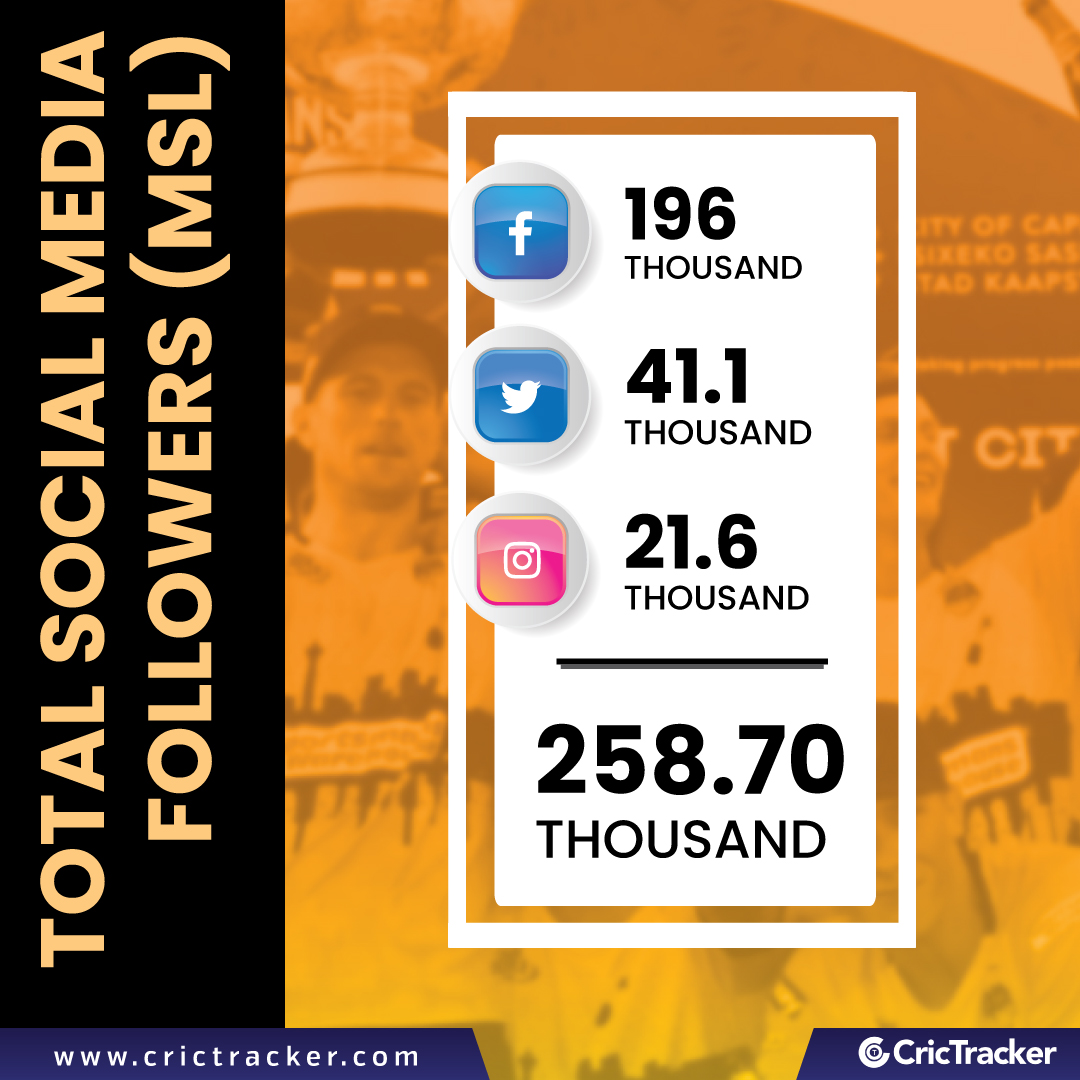 The South African T20 tournament, the Mzansi Super League, after its start in 2018 has been gaining more and more fan following every passing edition. Having seen participation from the greats of the South African cricketing circles, the fans from all over the world have shown ample amount of love to the league everywhere, including social media channels.
The organisers of the tournament have made sure that with the help of all the resources they have at their disposal, they make full use of it and deliver to the fans, what would be a really wholesome experience for the fans and followers of the tournament. Cricket South Africa and the other South African greats have made sure that the tournament remains relevant in the social circles of the fans and they are constantly engaged with them on social media platforms.
With most of the fans of the tournament, currently in their homes, for over six months now, due to the coronavirus outbreak, the handles of the tournament across the internet have remained active, sharing glimpses of the past editions of the tournament at regular intervals.