Most Wins in T20 Cricket
Twenty-20 is the new form of the game. With teams showing reluctance to play the highest form, Test matches, T20 cricket is gaining popularity day in day out. This form of cricket has attracted a huge amount of fans and with it comes Money to this sport. Almost every cricketing nation has its own private T20 league with India's Indian Premier League and Australia's Big Bash League topping the charts based on global fan rating! These teams are usually named after their state or representative city. Fans want to know about the performance of their favorite teams and want to compare them with the performance of the best teams around the globe.
Here we bring you the best T20 teams rated by the number of wins: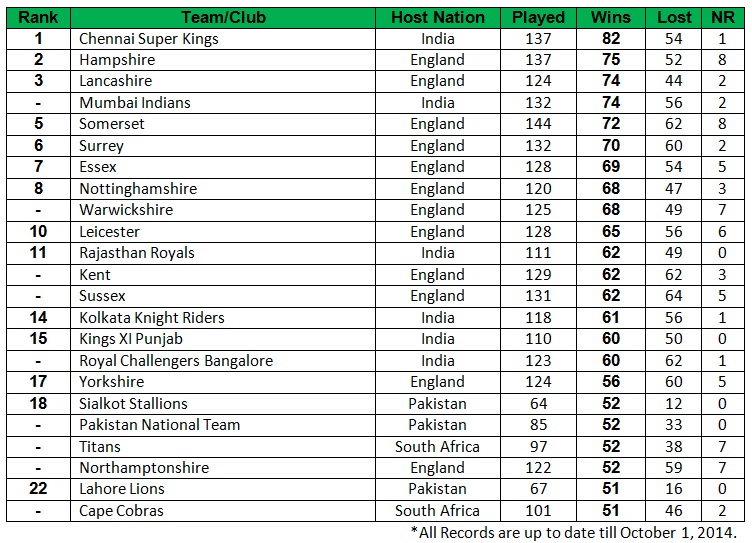 Most Wins in T20 Matches.
Important Note:
Pakistan is the only National Team to have won more than 50 T20s.
From the Top 10, Lancashire is the only team to NOT win their Domestic Competition.
Author's Note: The article was first published in CricketWorld.com by the same author. This website a newer and improved version of stats.
Follow us on Google News