MS Dhoni continues to inspire his hockey team Ranchi Rays
Updated - Jan 8, 2017 5:51 pm
75 Views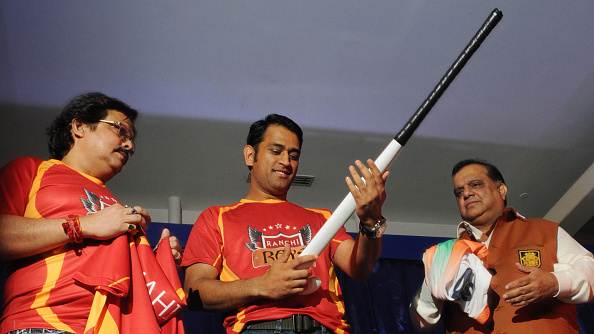 Follow us on Google News
MS Dhoni is an ardent sport lover. It comes as no surprise that the former Indian skipper has been following many sports over the years. His interest in the sport of hockey sees him co-own the hockey team franchise Ranchi Rays. The influence that MS Dhoni has as a cricketer is immense. His influence is not limited to the cricket boundaries. As per the recent quotes in the India TV news, the players of Ranchi Rays adore MSD and revere him like a role model.
The Hockey India League (HIL) is a premier hockey league of the world and the Ranchi Rays is a dominant force in the league. Youngster Manpreet Singh recently mentioned that the players in the team feel honoured to be playing for Dhoni's franchise. They try to stay calm even in crunch situations just like MS Dhoni.
"It is very inspiring for us to play for a team owned by one of India's most successful cricket captains MS Dhoni. The single most important motto of our team is to stay cool and calm just like Dhoni even during pressure situations and that has always worked for our team," quoted Manpreet.
He further added that their skipper, English player Ashley Jackson, is a keen follower of cricket too. Manpreet said that Ashley often brings to the table what Dhoni brings to the Indian cricket team as captain.
"Ashley follows cricket very closely and many a times, he brings to the table what Dhoni would do with his cricket team. Ashley apart from keeping the team together as one unit, he always tells us that we need to have the winning spirit Dhoni has and never to let our spirit down even if we have conceded early goals," added Manpreet.
MS Dhoni also ensures that he stays in touch with the team. Time and again, he makes it a point to watch the games and also send his good wishes to the team via the head coach Harendra Singh.
"Last time coach conveyed Dhoni's message to us where he not only wished us the best, but reminded us that it's not always about winning but to make sure we give our 100 per cent and only then results will follow. He also said that we will always have his support and that's very encouraging," Manpreet conceded.
Follow us on Telegram