MS Dhoni has done a great job, but expecting him to be 25-year-old again is not going to work: Kapil Dev
Dhoni has been criticized for failing to deliver at par with expectations and Kapil challenges that.
Updated - Nov 19, 2018 2:13 pm
4K Views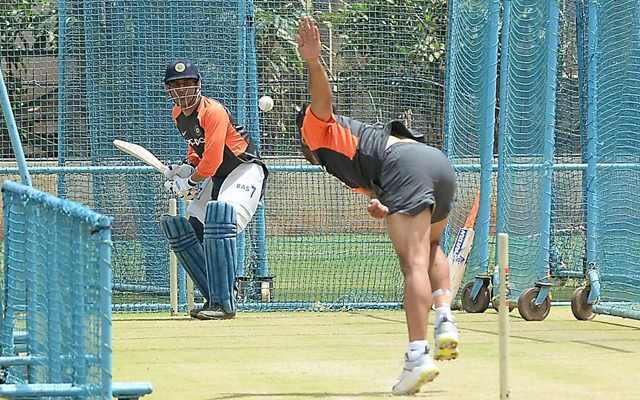 Follow us on Google News
Former Indian captain MS Dhoni is one of the high-value cricketers in the current India team. Despite the fact that the veteran wicketkeeper-batsman is not performing to the best of his abilities in recent times, Dhoni still remains a pivotal member of the Indian side leading int the 2019 World Cup. The former Indian captain Kapil Dev has come out in support of the veteran and he believes that it is not right to expect Dhoni to play today like he did when he was 25.
Kapil Dev states that Dhoni is not a 20 or 25-year-old anymore
At the time when Mahendra Singh Dhoni made his debut in 2004, the Ranchi boy was famous as the one who can nail big shots at will and at will. His flamboyance and hitting ability was at the peak in the early years and of course, the fans loved it when he smacked the big shots. Kapil believes that Dhoni has done a great job in his international career so far and the people are wrong side when they expect him to repeat those exploits at this juncture.
"I think whatever he has done, he's done a great job. But I think the bad part is we are expecting the same 20 or 25 years old Dhoni, which is not going to work," said Kapil in a conversation with NDTV.
The former World Cup winning skipper also mentioned that it is the experience of Dhoni which will prove invaluable for the Indian team. He also stated that the wicketkeeper-batsman is still an asset in the current side. He reckoned that the most important aspect is Dhoni's fitness, which he needs to maintain before the biggest event in England next year.
"He has experience, if he can help the team with his experience, it's well done. But one thing everyone should understand that he is not 20, and he is not going to be 20 again. So whatever he brings to the table, if he can make himself available and he can play good cricket, he is an asset to the team. Only his fitness is important and I wish he keeps on playing more matches," Kapil added.
[interaction id="5bd95bac82434bbab05d97b4″]
Follow us on Telegram