'MS Dhoni is my idol and I wish to be like him someday' - Harvik Desai's exclusive interview with CricTracker
Harvik Desai is touching new highs while playing for Saurashtra team in the Ranji Trophy.
Get every cricket updates! Follow us on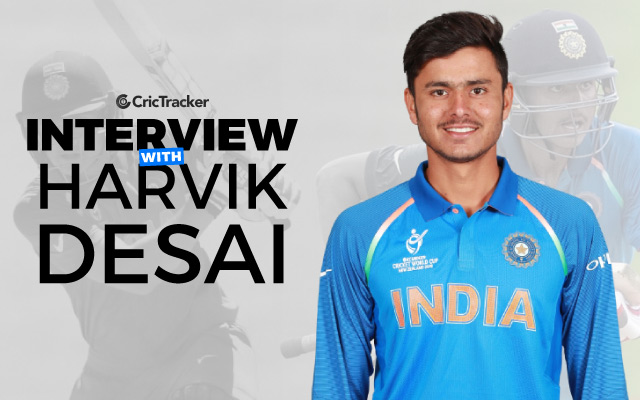 Hailing from the city of Bhavnagar, Saurashtra, young Harvik Desai aims to keep wickets for team India one day. The 21-year-old Saurashtra boy caught all the limelight when he hit the winning runs for India in the 2018-19 Under-19 World Cup against Australia. The prodigy was showing signs of brilliance as he averaged a terrific 62 in his debut season of Vijay Merchant Trophy. The wicket-keeping skills of Harvik in the U-19 WC turned too many heads as he flaunted sheer class time and again.
When Harvik replicated MS Dhoni's famous 'Karate Kick' while trying to intercept the delivery behind the stumps, it was an absolute cherry on the cake. It was in the year 2017 when Harvik was named in India's squad for the 2018-19 Under-19 World Cup, and from there, began the ultimate story of the young star. In a recent turn of events, Harvik was present at Ekana International Stadium while he was plying his trade in Red Bull Campus Cricket 2020 National Finals. He represented the Ahmedabad college team and played a sublime knock (61 off 44) on the very first day of the national finals event.
Harvik's maiden ton at Ekana Stadium
His team could mark its presence till the semis stage. He kicked off his Ranji Trophy journey in the 2018-2019 season while donning the Saurashtra jersey. However, the world was yet to witness his actual capacities, and he didn't let people wait long. He came with his terrific maiden ton against Uttar Pradesh in the quarter-finals of the same season of Ranji Trophy and defeated the opponents by six wickets. His maiden ton came at Ekana Stadium itself, and therefore, the venue stands too close to his heart.
Excerpts from Harvik Desai's interview
Please tell about your feeling of playing in the Ekana International Stadium and being in the city of Lucknow.
This city is lovely, and the feeling of playing in this stadium is great. The facilities of the stadium are too good, and they have looked after us well. The place is also very close to my heart as my maiden century in first-class cricket came on this ground against Uttar Pradesh.
How do you see Red Bull Campus Cricket as a platform for budding cricketers?
I think it is a great platform and gives us the best opportunity while playing from our colleges.
You were an under-19 star, and the World Cup-winning runs came from your bat only. Can you share the magical feeling?
It was just too good, I think I cannot describe it in words. Playing for your country and winning the World Cup is the best feeling, I believe, and I had no idea that I would only get the chance to hit the winning runs.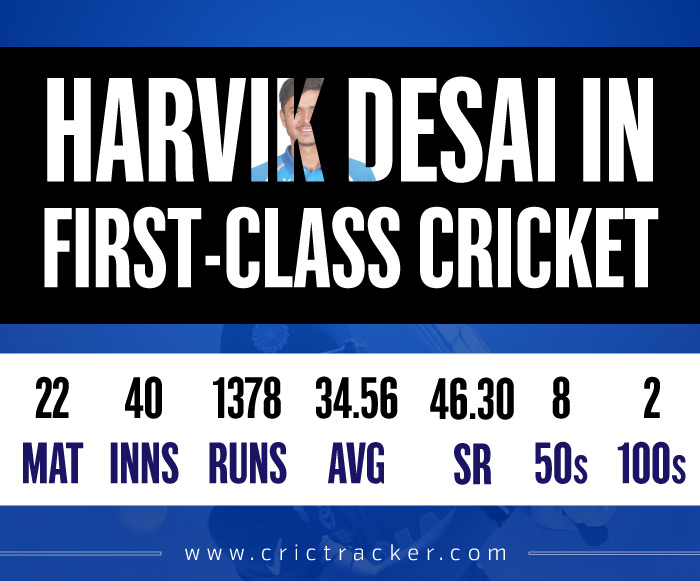 You played alongside players like Shubman Gill and Prithvi Shaw, who are already making big for the international team. How do you aim to reach the same spot one day?
Yes, playing with them was a great feeling. I am in touch with them constantly and keep seeking their advice and support to reach my goal soon.
Since you have already played in the India U-19 squad? Your college team must be seeing you in high regard. So do you act like their senior, or is it very friendly with them?
Yes, they take my advice many times, but we share a very friendly equation.
What is your ultimate goal, and what factors you think will help you unlock that milestone?
I wish to keep the wickets for team India one day, and I think hard work and consistency are the two main factors that push people to attain great heights.
Who is your idol from the Indian cricket team, and why?
MS Dhoni is my ultimate idol, and I wish to be like him someday. The way he has raised bars for the job is too good, and I learn a lot from him.
If MS Dhoni is your idol, this year would have been very heartbreaking for you?
Yes. Very difficult, he retired, and I was extremely sad. (sad face)
You know that now Ranchi is defined by MS Dhoni's name. The city got highlighted by his greatness. Do you wish Bhavnagar gets recognized on your name someday?
Yes, of course (laughs). Why not, I will work hard for this.
How long have you been playing cricket? Has the journey had always been smooth?
I was playing since I was quite young, and yes, there were many challenges that I faced. I even faced financial difficulties to keep moving up, but my family support was great.