MS Dhoni is the best under pressure situations: Ashish Nehra
Updated - Apr 18, 2016 8:46 am
99 Views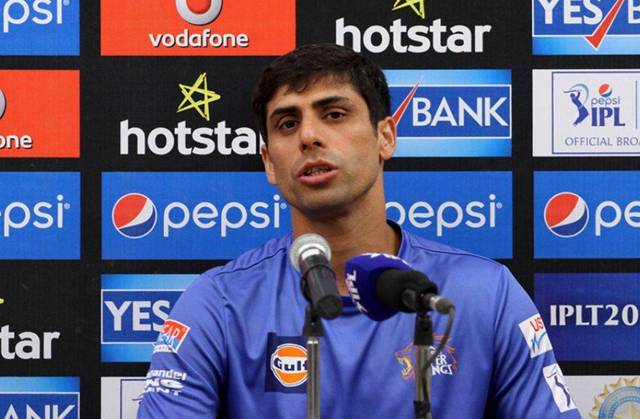 Veteran fast bowler Ashish Nehra has hailed his current limited overs skipper MS Dhoni as the best Indian captain in "pressure situations." He says that right from his debut he played under various skipper but when came to handling tense surroundings on the cricket field, MS Dhoni was the best.
"Right from my debut under Mohammed Azharuddin (in 1999), I have played under so many captains but when it comes to remaining cool and delivering under pressure, Mahendra Singh Dhoni is the best. I have not seen anyone who can remain so cool under pressure," Nehra answered to a query from PTI during a special show organised by the 'ABP News'.
He also expressed his regret of not responding giving a thought about a Test comeback in 2009. Nehra's biggest regret is that he could not play more than 17 Tests.
"In 2009, Dhoni and the then coach Gary Kirsten had asked me if I would like to make a Test comeback. I was around 30-31 then and should have responded positively but I was not very sure. When I look back, only two years back, at the age of 35, I had played six four-day matches in six weeks. So when I look back, I feel I should have played more than 17 Test matches," the senior pacer said.
Ashish Nehra, however, made a remarkable comeback to international cricket this year. He has shown immense commitment to the game and has performed incredibly this year so far. A successful tour of Australia followed by an equally productive Asia Cup and World T20.
Nehra talked about the difference of playing under Dhoni and Sourav Ganguly.
"When we played under Sourav, guys like myself, Yuvraj, Virender Sehwag and Zaheer Khan were all very young. For us Sourav's wish was our command as he had much more experience than all of us. If Dada said that something needs to be executed, we knew it had to be done.
"When I made a comeback under Dhoni in 2009, I was more matured and I knew more about my bowling and also could understand and relate to Dhoni's philosophy of captaincy. So it has also been an enjoyable experience under Dhoni."
Asked if 'Captain Cool' of late is becoming edgy to criticism, Nehra backed his skipper.
MS Dhoni, who once used to calmly take all questions no matter how bitter they were, has been quite reactive to journalists. Though didn't show any signs of anger, Dhoni has been quite sarcastic in answering back the journalist who put forward repetitive question.
"How many times have you seen Dhoni lose his cool. It's also about how you ask a particular question. On personal front, what is being written in papers has never bothered me as I don't read them or watch news on television. I don't even watch cricket on television. I rarely give interviews or press statements," he said.