MS Dhoni names his favourite Tennis player
Nadal or Federer?
Updated - Dec 26, 2017 9:25 pm
2.3K Views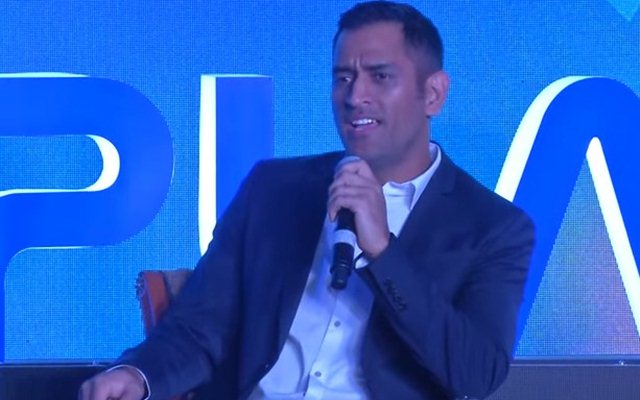 'The last that I want to see before I die is the six hit by Mahendra Singh Dhoni in the World Cup Final at Wankhede' – were the exact words said by Sunil Gavaskar. MS Dhoni has probably been the greatest captain of all time. Several legends of the game have praised Mahi's ability to read the game and control it in his favour. His calmness in the field and some out-of-the-box decisions has surprised the world over the years. Under him, India has won numerous trophies and become the No.1 team in all three formats.
Mahi never wanted to be in the limelight. Whenever he collected the winning trophy he always handed it to the other players and stood around the corner. Fans often had to search for Dhoni in the winning team's picture. He has always believed in doing his job quietly and never shouting out or boasting about anything. We cannot say that the Virat Kohli system is better than the MSD system. Both are good and bad in their own ways.
Mahi's love for Tennis
MS has always found himself to support the second best player always. Dhoni has been a big fan of Rafael Nadal and has been following his game over the years. Nadal's ability to fight till the last point and the never give up attitude has impressed the former Indian captain. He feels that giving up is the easy way out. If one fights and loses, he learns. If one gives up, he just loses. Rafael Nadal is considered the "King of clay" and his "never throw the towel" attitude has won him several fans all over the world.
Nadal has won 16 Grand Slams singles, the 2008 Olympics Gold Medal, an all-time record of 30 ATP World Tour Masters 1000 titles. He is currently ranked No.1 in men's singles. His style of play is perfectly reflected in the words of Jimmy Connors.
Nadal and MSD are one of the greatest players of their respective games. Their never 'give up' and 'fight till the end' attitude can never be forgotten by the world. They always took the game till the end and ensured that there is something positive to take back from each game. "My goal is not to be better than anyone else, But to be better than I used to be." This is the basic principle that these greats are based on.
Watch the full video here
For More Videos, Subscribe Us Now