MS Dhoni urges Indian youngsters to remember the sacrifices made in India's freedom struggle
Updated - Mar 23, 2017 10:47 pm
86 Views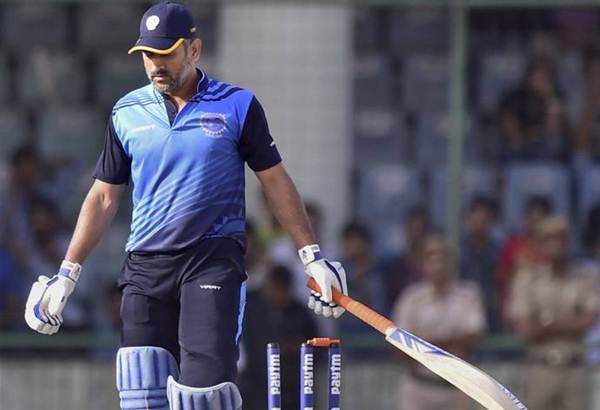 MS Dhoni has brought several moments of pride for India. Under his captaincy, India won the 2007 World T20, became the ODI champions in 2011, conquered the Champions Trophy in 2013 and became the number one in Tests as well. But it is not just his love for cricket that made him great, it's also the love for his country that makes him a proud son of India.
He made some remarkable comments on 23rd March which is known as Martyr's Day (Shaheed Diwas) in India. On this day in 1931, the freedom fighters Bhagat Singh, Sukhdev and Rajguru were hanged in a Lahore jail by the Britishers. Dhoni appealed to the youth of the country to not forget the sacrifices those brave men made for the freedom of the nation.
In an interview with the veteran journalist Sunandan Lele that was posted on his Facebook page, he shared his insights about how this day matters a lot to him. "Personally it is a very important day for me. The modern day youngsters celebrate different days like New Year's eve, Valentine's day, Diwali, Eid and Christmas. At the same time, it is also important that we look back into our history to remember what happened on March 23."
"It is a very significant day because Bhagat Singh, Sukhdev and Rajguru were hanged by the British. It is important to note that Bhagat Singh was just 23. He wanted to do a lot of things. And in a short life span, he achieved a lot of things", the former Indian captain said.
He touched upon the Jallianwala Bagh massacre where hundreds of Indians were shooted by General Dyer, "Bhagat Singh was very disappointed after the Jallianwala Bagh massacre. That's when he decided to remove the British from our country. The important aspect in this is that Bhagat Singh was only 12."
"It was a well-thought-out strategy. He wanted to prove a point. They selected the assembly, threw leaflets and shouted slogan 'Inquilab zindabad'. They could have easily run from there, but they didn't do that. They wanted to be treated under the law. During the interrogation, he told the lawyer to ask him several questions so that he can reveal to the nation how he made those bombs. That helped other freedom fighters", he added.
He also said while the contributions of Mahatma Gandhi were immense, yet the aggressive ones were equally important. "We had two schools of thoughts. There were several on Gandhiji's side while in the other school of thought we had (the likes of) Chandrashekhar Azad, Sukhdev, Bhagat Singh. Their role was equally important. Yes, there was violence, but it all played a part. In freedom movements in other countries, there was a lot of violence. India, of course, was different because we had Gandhiji."
"It doesn't mean that we ignore the second school of thought. Their contribution was also as important as anyone else's. They also wanted to do something for the country and were willing to even sacrifice their life for it", the 35-year-old added.
Dhoni is an honorary Lieutenant Colonel in the territorial army. He has stressed upon the point several times in press conferences that when he playing for the country, he is on a national duty and everything else can wait.