MS Dhoni's teammate reveals how the cricketer never allowed anyone to abuse
MS Dhoni is known as one of the calmest cricketers in the history of the game.
Updated - Jul 22, 2018 4:02 pm
5K Views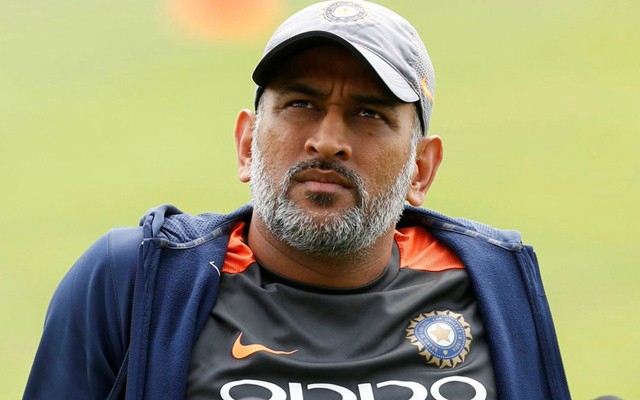 Follow us on Google News
Bharat Sundaresan in his latest book on former India captain MS Dhoni, titled The Dhoni Touch, talks about the mind and methods of Indian cricket's most loved character. He also reveals how Dhoni's former teammate talks about Dhoni never advising anyone to abuse the opponent.
'Goli maarta hai apne style mein (He shoots in his own style.) He says the problem is if I allow my boys to give maa–behen ki gaali (swear words involving someone's mother or sister); it's they and not the one being subjected to it who'll feel the pinch of what they've done for the rest of the day,' one of Dhoni's close friends explains. 'He doesn't believe in overt displays of aggression. He believes that if you want to hurt them, do it in your style, not in their way. If they believe in swearing, you don't need to do it,' Sundaresan quoted a former teammate of Dhoni as saying in his book.
Calmest mind in cricket 
MS Dhoni is known as one of the calmest cricketers in the history of the game. Very rarely does he lose his temper. Even during tense situations, his calmness helps him make great decisions. After a victory, he is never seen in the limelight celebrating joyously. He is always calm and in control of his emotions.
Of late, Dhoni's batting has come under the scanner, and he was largely held responsible for India losing the ODI series to England. In fact, rumours were rife that Dhoni had decided to put down curtains on his career, when he was seen taking the match ball from the referee after the concluding ODI. However, the rumours were soon put to rest and as of now, it can be safely assumed that the wicketkeeper-batsman will not let India down before the 2019 World Cup, which is only 10 months away. Dhoni's form may have waned, but his experience will be vital to the team in the quadrennial event to be hosted in England next year.
Follow us on Telegram