Mumbai Indian Kulwant Khejrolia has come a long way from being a waiter in Goa
Kulwant Khejrolia made it big in cricket within one year of taking up the sport.
Updated - May 20, 2017 12:27 am
4.2K Views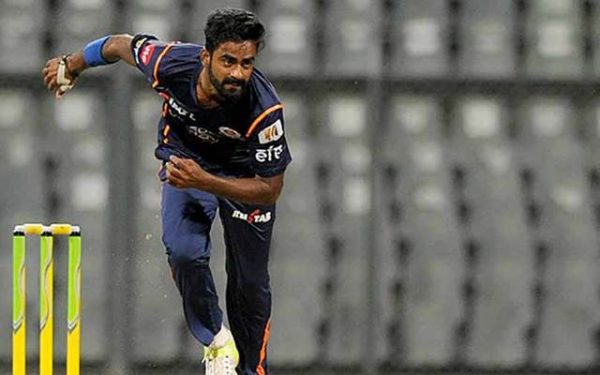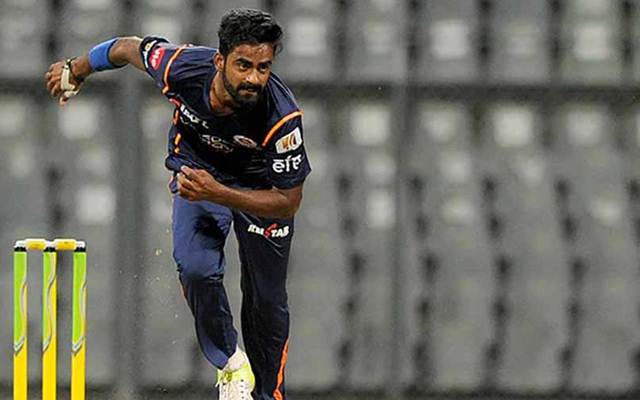 The IPL has given a platform to umpteen numbers of cricketers from all walks of life since its first edition was rolled out in 2008. One such player is Kulwant Khejrolia, who hails from a small town in Rajasthan. The left-arm medium pacer was picked by Mumbai Indians ahead of the season. While he has not got an opportunity to play this year but has rubbed shoulders with big names during the course of the tournament.
Khejrolia made his List A cricket debut for Delhi in February this year and impressed everyone with his raw pace. He had an outstanding first season where he played 5 games and picked up 13 wickets which included a five-wicket haul. It is another thing that Delhi crashed out in the first round of Vijay Hazare Trophy but Khejrolia's performance was enough to get him a Deodhar Trophy call.
He again impressed everyone and ended the tournament with four wickets in two games. A maiden IPL contract followed and the fast bowler saw himself sharing the dressing room with the likes of Mitchell Johnson and Lasith Malinga.
Life has not been a smooth ride for this 25-year old. He used to work as a waiter in a restaurant in Goa till he somehow got to Delhi and started playing cricket just a year ago. He was lucky enough to end up going to LB Shastri, where the likes of Gautam Gambhir and Unmukht Chand train. He had enough ability to get noticed instantly and made his debut for Delhi in his first season of professional cricket.
Did not have enough money to buy shoes
In a video interview shared by Mumbai Indians, the 25-year-old said, "I only started playing cricket about a year ago. Before that, I was a waiter at a restaurant in Goa. I didn't tell my family that I was playing cricket." Khejrolia did not even have proper cricket shoes but stuck to his task by giving it his all, day in and day out. His family and village people are happy that he has made the big leap in a short span of time.
"I didn't have the money to buy proper shoes, spikes, so I used to stay in the ground and work hard, evenings I used to go the gym. I never told my family I am going to play cricket," said Khejrolia.
"In Delhi, I got a break at LB Shastri club, which has given rise to players like Gautam Gambhir, Nitish Rana, and Unmukt Chand. If I hadn't made something of my life, I would have had a lot to answer for. But now that I have made it here, folks back in my village and in my district are happy and very proud of me," he further added
Training alongside big cricketing names must have groomed Khejrolia a lot for the future. Such an exposure early in one's career goes a long way in shaping the future for a young player.