Murali Vijay set to play for Lyca Kovai Kings in the TNPL
"I'm sure Vijay's raring to go." - Lance Klusener.
Updated - Aug 10, 2017 8:37 pm
7.6K Views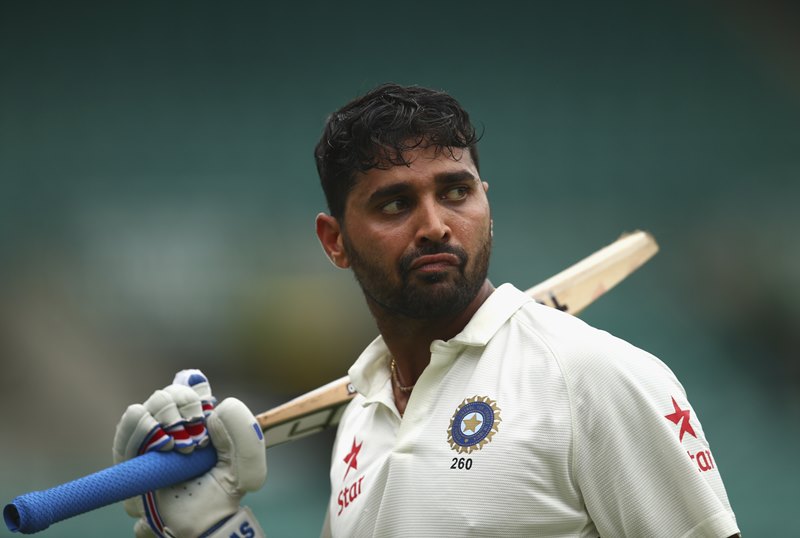 Murali Vijay is set to make his appearance in the Tamil Nadu Premier League (TNPL) as the Indian opening batsman will be seen playing for his Lyca Kovai Kings team on Thursday. Vijay, who caught up wrist injury during the 4-match Test series against Australia in March, was out of action from the IPL and also from the ongoing 3-match Test series in Sri Lanka.
Vijay was originally part of the Indian Test squad against Sri Lanka but he reported pain in his wrist while playing in the TNCA Division League and hence missed out from travelling to Sri Lanka with Shikhar Dhawan named as his replacement. The 33-year-old led the Jolly Rovers CC in the 1st Division game against Young Stars CC last month where he scored 26 and 13 runs respectively in the game aggregating only 39 runs. He batted at No.4 in the 2nd innings when his side was chasing 211 runs to win, who were bowled out for just 112 runs and lost the game by 108 runs.
The Kovai Kings' assistant coach confirmed Vijay's return, who will be seen captaining his side in absence of their regular captain J Syed Mohammad who is recovering from a shoulder injury. While the team's head coach Lance Klusener is excited to have the services of the star player and hopes his side to get better with Vijay's experience on the field. Murali Vijay took the field in a couple of games in TNPL last year where he got out hit wicket for the first time in his career and didn't bat in the other game.
Set to lead the side
"Vijay will be playing against Madurai. He joined the team here on Wednesday evening. He will be captaining the side," Kovai assistant coach R Prasanna confirmed to TOI. The Kovai team will be playing Madurai Super Giant at Dindigul today (Thursday).
"I'm sure Vijay's raring to go. Vijay's experience is obviously there for the others to tap into. We all know the quality that he offers. Certainly, this team will benefit from his presence," Klusener told TOI.