Muttiah Muralitharan's father reveals why his son does not endorse the family business
Muttiah Muralitharan's father Sinnaswamy understands his son's brand loyalty.
Updated - Aug 11, 2017 8:03 pm
540 Views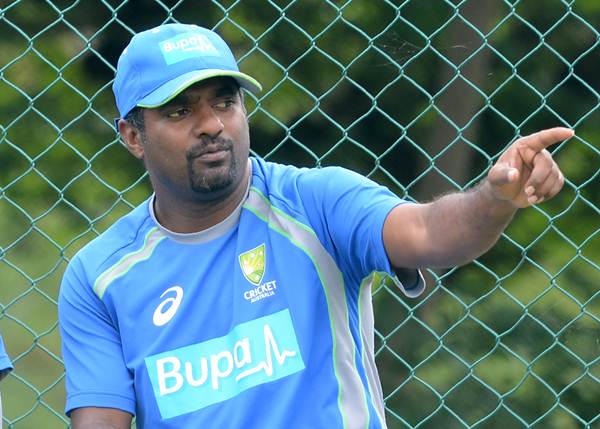 The highest wicket-taker in the history of Test match cricket, Muttiah Muralitharan is an all-time great and his skilled crafts aren't stranger to any. But according to a report, there are few more interesting things that we are not aware of the smiling assassin, as he is popularly tagged as.
Nattaranpotha in Kundasale is a historic place now, as Muralitharan hails from this area, about a half-an-hour drive from Kandy. Muralitharan's father Sinnaswamy Muttiah, while talking about his son, reveals a very interesting story on why his son does not endorse his father's business. His father doesn't want his son to lose a lucrative contract in order to support the family business.
"My son endorses `Sunridges' biscuits (rival) brand, so I can't use his face to promote my biscuits," said his father as quoted by Xtra Time, who opts to converse in Tamil and Sinhalese. His father also showed the backyard and the area where his son used to play with his friends and brothers.
Sinnaswamy is thankful to Ranatunga
He also thanked former Sri Lankan captain Arjuna Ranatunga for supporting the spin wizard during the chucking controversy, back in Australia in 1995. Sinnasamy said, "I'm so thankful to Arjuna Ranatunga (the then Lankan captain) for completely supporting Murali during that phase. I never spoke to him about it."
His father also supports his son, who guided the Australian team with his experience against the Sri Lankan side last year. He said, "Murali supports cricket, not the country. Sri Lanka Cricket (SLC) knew Murali was coaching them and still didn't seek his services. Otherwise, he would definitely have gone and helped our team. He has so much knowledge, and he's someone who likes to coach and pass on his knowledge to the youngsters. Even today, he would offer his help to Lankan cricket after just one phone call."