Myanmar score 9 for 8 in a T20 match, Malaysia win with a six
Since there was the threat of rain looming, the Malaysians decided to go all out on spin in a rush to get a win. 
Updated - Oct 10, 2018 1:08 pm
630 Views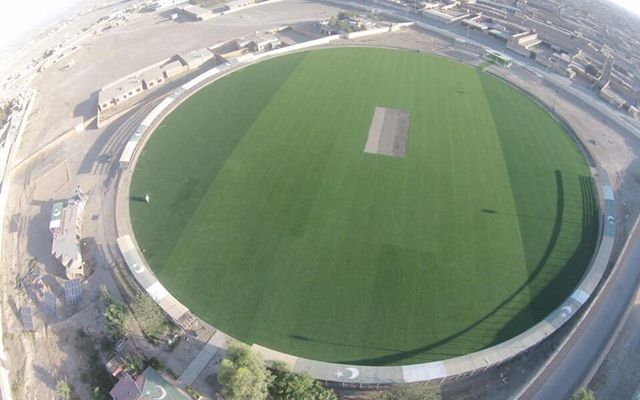 Follow us on Telegram
In a bizarre game of T20 cricket between Myanmar and Malaysia, there were a total of only 20 runs scored in the match that took place on Tuesday. The two teams were taking on each other in a World T20 Qualifier Asia B encounter at the Bayuemas Oval in Kuala Lumpur.
Batting first, Myanmar managed to score just 9 runs in half an hour, during which they lost as many as 8 wickets. It was Malaysia's Pavandeep Singh, returning spectacular figures of 5-1 off his spell, who was the wrecker in chief for his side. Myanmar failed to even get to double figures when torrential rains forced the match to come to a complete halt.
Malaysia were left at the mercy of the weather but the ground staff as well as the entire Malaysian team put in a tremendous effort to drain the outfield of stagnant water. The game was then allowed to restart, and Malaysia were set a revised target of 6 runs from as many as 8 overs.
With victory pretty much guaranteed, Malaysia came out to get the required runs, but didn't cross the finish line without having suffered a fright. They lost openers Anwar Arudin and Shafiq Sharif to Pang Danu in the very first over without scoring. But needing just 1 to win, Suhan Alagaratnam smashed a straight hit for a six to win one of the most dramatic yet low-scoring cricket matches in history. Malaysia finished on 11 for 2 and won the match by 8 wickets.
We hoped to finish it in the first over: Malaysia skipper
Speaking at the end of the match, Malaysia's captain Ahmad Faiz Mohammed Noor said as quoted by India Today, "We hoped to finish in the first over but the wicket was a bit wet and the bowler bowled into that patch. Credit to him for getting our main batsmen out. But 11 runs in 10 balls is quite impressive for me."
Malaysia won the toss and elected to field first. Since there was the threat of rain looming, the Malaysians decided to go all out on spin in a rush to get a win. The hosts made a terrific start as Pavandeep began his four-over spell by trapping opener Lin Thu leg-before with the first ball of the innings before getting rid of Ye Naing Tun two balls later. Anwar Rahman then claimed two wickets for three runs before rain threatened to wreck Malaysia's hopes of finishing third.
"When it started to rain, we hoped to bat again. Thanks to the curator, ground staff and the boys, we worked hard to get the ground dried. We were lucky we managed to get it done and the umpires gave us eight overs," Faiz added.
Follow us on Google News