N Srinivasan the Big man and his Big story
Updated - Mar 28, 2014 8:49 am
36 Views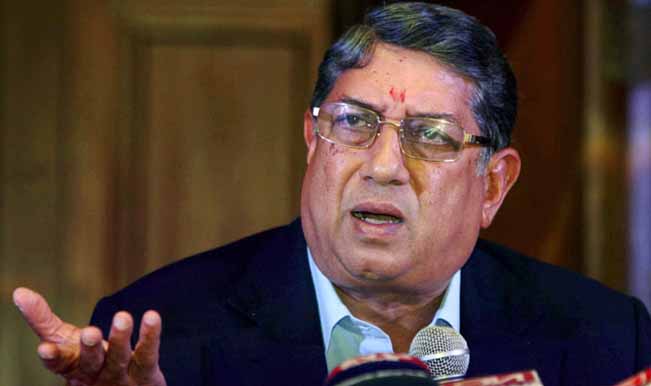 Follow us on Telegram
N Srinivasan the big man of Indian cricket has a Big story about him. BCCI President who will now be replaced by former Indian Captain Sunil Manohar Gavaskar. Srinivasan came into lime light only after he took charge as BCCI chief rather when he also owned an IPL team the CSK. He is also the going to be ICC President, though the hearing in the SC went against his will. The India Cements owner a man with very strong hold over the cricketing governance now not only in India but internationally. Know the other side of N Srinivasan what one would usually not come across in media reports.
He was a big name in the Industry and its governing bodies before shifting bases to cricket. Srinivasan had the privilege of being a member of the Prime Minister's Council of Trade and Industry (1996-2001).
He was also the Sheriff of Madras for two terms, from 1989 to 1991.
He entered cricket administration in early 2001. Professionally, he is managing director of India Cements, which owns Indian Premier League franchise Chennai Super Kings.
Srinivasan is also president of the Tamil Nadu Golf Federation and All India Chess Federation.
He is known to be superstitious. It is believed that he restored a Ganesh temple outside the M A Chidambaram stadium in Chennai because he felt it watched over his Tamil Nadu Cricket Association (TNCA) of which he is president.
Srinivasan's younger brother, N Ramachandran, is also into sports administration. He is the head of the Tamil Nadu Squash Rackets Association, and is also the president of the Indian Olympic Association and World Squash Federation.
Srinivasan has served as president of the Madras Chamber of Commerce and Industry from 1996 to 1998 and is also a member of the Executive Committee of Federation of Indian Chambers of Commerce and Industry (FICCI).
Australian newspaper Daily Telegraph described him as 'cricket's most destructive figure' after row over him being the BCCI chief despite of fixing case that happened last year.
N Srinivasan though shunted out of BCCI by the Supreme Court his presence in cricketing governance would continue as he would be the ICC president now. We wish a fair enquiry and trials in the case and the image of cricket and Indian cricket gets back to its original position and the trust of billions of fans is kept intact.
Follow us on Google News