Naseeruddin Shah slams Imran Khan for taking a dig at the Indian Government
Earlier, Shah had expressed his views about the violence in Bulandshahr.
Updated - Dec 24, 2018 3:25 pm
553 Views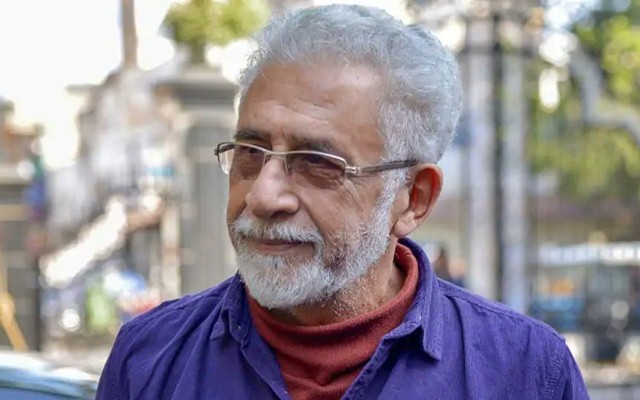 Naseeruddin Shah has been in the headlines over the last few days. He termed the Indian captain Virat Kohli as the worst behaved player on the field while also controversially commenting on Cow slaughter in Bulandshahr where three people were arrested for the same leading to the violence. However, Pakistan's Prime Minister and the former cricketer Imran Khan recently spoke about the incident which didn't impress the Bollywood actor.
Imran was all about improving relations with their neighbour India after being elected as the PM of the country in the general elections a few months ago. But while addressing an event held to highlight the 100-day achievements of the Pakistan Tehreek-e-Insaf (PTI)-led Punjab government on Saturday, he took a dig at the Indian Government led by Narendra Modi.
"We have to help our minorities and protect them as Quaid-e-Azam Mohammad Ali Jinnah laid emphasis on granting equal rights to minorities. If justice is not given to the weak, this only leads to an uprising. The people of East Pakistan were not given their rights and this was the main reason behind the creation of Bangladesh," he was quoted as saying by the Express Tribune.
India's issues shouldn't concern him
Imran Khan's comments were an indirect taunt on India as he vowed to treat the minorities better than the neighbouring country. In the meantime, a prominent actor Naseeruddin Shah has slammed him stating that Khan should take care of his own country and not worry about India.
"I think Mr Khan should be walking the talk in his own country instead of commenting on issues that don't concern him. We have been a democracy for 70 years and we know how to look after ourselves," Shah said according to Indian Express. While the things still look heated between the two countries, these indirect digs over each other are not helping the cause by any means.
[interaction id="5c209d46ff4d740a6d3024e4″]