Nasir Jamshed set to serve longer prison period for spot-fixing scandal
He was sent to prison in the month of February.
Updated - Oct 21, 2020 8:28 pm
188 Views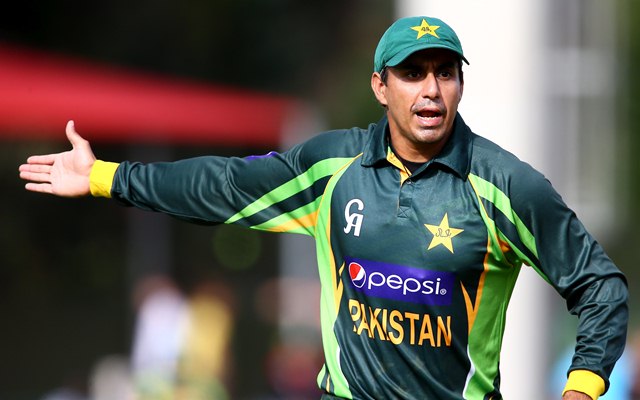 Pakistan cricketer Nasir Jamshed's dreams for immediate release from prison have crashed. The southpaw's sentence for his role in the spot-fixing conspiracy was about to end on Wednesday, October 21. However, his miseries will go on for some more time and he has been informed that he will remain in prison as per the orders of the home office. He is not going through the prospect of deportation.
He was allowed to reside in the UK because he has a spousal visa as his wife is Birmingham-born, a doctor by profession. The period of his sentence has turned the attention of immigration officials towards him. As per the laws of the United Kingdom, any person who has been inside the prison for more than a year can be deported. He had to serve the sentence for 17 months but was expected to serve half-the-tenure.
Jamshed's lawyer is applying for his bail immediately, but even if he is granted, he would have to serve a little longer in jail. It is also being expected that he can be deported back to Pakistan, his birthplace, and would be expected to pursue his case from there. His appeals against deportation will be based on his claim that he wasn't told of the level of evidence against him. Otherwise, he could have resorted to the guilty plea beforehand.
Nasir Jamshed is behind bars since February 2020
It was the sixth day of his trial when he changed his plea to guilty, and it was due to the same, the judge offered some leniency in sentencing. It is much likely that applying for an early guilty plea would lend him a sentence for less than 12 months in prison as it may avoid the chance of his deportation.
The involved-lawyer in this case has been referred to the Solicitors Regulation Authority and is under the scrutiny of investigation. Just like every other thing in the world, this case also got delayed due to COVID-19 challenges.
It delayed in interviewing claimants and caused the court dates to push further. He was sent to prison in the month of February this year in the conspiracy of bribing his fellow cricketers in the Pakistan Super League (PSL).