National T20 Cup: Pakistan domestic cricketer reports corrupt approach
After initial investigation, PCB ACU has decided to engage Federal Investigation Agency (FIA) to probe further.
Updated - Oct 15, 2020 1:50 pm
547 Views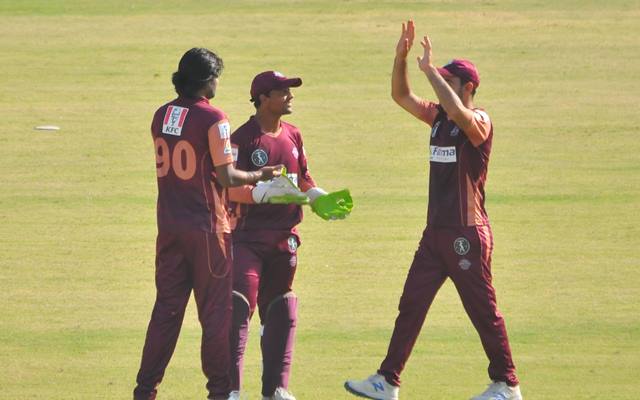 Follow us on Telegram
Pakistan's domestic cricketer has reported a corrupt approach during the ongoing National T20 Cup. The Anti Corruption Unit of the Pakistan Cricket Board (PCB) has accordingly investigated the matter quickly and has engaged the Federal Investigation Agency (FIA) to probe further.
National T20 Cup is the first tournament being played in Pakistan since cricket resumed amid COVID-19 pandemic. It commenced on September 30 and is set to go on until October 18. Meanwhile, the PCB has confirmed in a statement that a player (name not revealed) was approached by a suspected bookmaker during the competition in Rawalpindi.
Moreover, the PCB ACU director Lt Col (Retd) Asif Mahmood has lauded the player for reporting the approach soon and has also revealed that they have found some sensitive information in the investigation. For the same reason, the probe has been handed over to the FIA. "I have spoken with the player to compliment and thank him for following the PCB Anti-Corruption Code and reporting the approach to the anti-corruption officer.
"Following the report, the PCB Anti-Corruption Unit carried out its own probe and unearthed some sensitive information, which has been forwarded to the FIA, which has the required expertise, resources, capabilities, and powers to investigate such matters," he was quoted as saying by ESPNCricinfo.
PCB to keep ICC informed about the matter
Asif also cleared that he and PCB cannot share more specifics in this case as it will disturb the investigation. He also added that the board will keep ICC informed about the progress they make in this matter. "As we cannot jeopardise an ongoing investigation, it will be inappropriate for us to share any specifics of the approach.
"However, the PCB as a responsible member of the International Cricket Council will continue to keep the game's administrative body abreast of the progress in investigations as part of our information-sharing approach," he further said. PCB has been taking efforts to make players aware about their role in curbing such corrupt approaches and carried out mandatory anti-corruption lectures before the tournament commenced.
Follow us on Google News