Need to make sure we take those half chances: Joe Root
Updated - Dec 10, 2016 5:05 pm
47 Views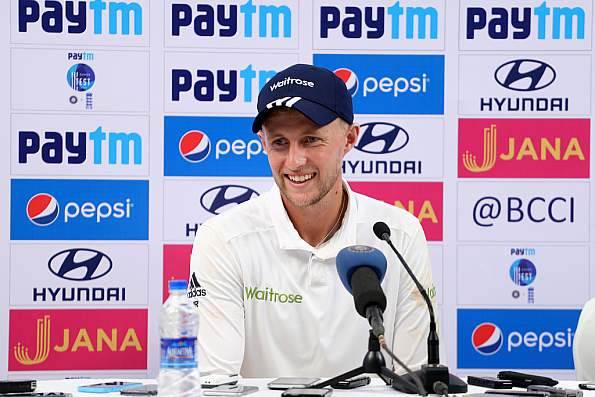 English top-order batsman Joe Root was a disappointed man at the end of day three of the Mumbai Test. Root, who earlier failed to make an impact with the bat, was quite impressive with the ball. He managed to get two wickets in quick succession on the day 3. This included getting the prized scalp of in-form batsman Ravi Ashwin for a duck. But the English batsman was definitely unhappy with the way things perspired for England in the field.
Joe Root cited that they could have shown better efforts in the field. He remarked that it is of utmost importance to convert the half chances in big games like these. "After that middle session in the way that we got ourselves into a pretty good position, it was quite frustrating that we couldn't take the wickets at the back end there. It just proves that when you create those half-chances you got to make sure you take them," quoted Joe Root.
Adil Rashid had dropped a difficult catch of Virat Kohli. Kohli was batting on 68 at that moment. He later went on to remain unbeaten on 147 at the end of day three. However, Root defended Rashid by saying it was a difficult ask. "That was a very difficult catch. When it's coming at you at that pace, you are following through and it's on you before you know it," he mentioned.
Later, Root had dropped Jayant Yadav on 8 at the slips. Talking further about Virat Kohli's knock, Joe Root was all praise for the Indian skipper. He said that it is always great to play against players who carry their hearts on the sleeve and are high on intensity.
"He is obviously very driven and he's very ambitious, you can see that in the way he approaches the game. Very emotional and he wears his heart on his sleeve. I wouldn't say intimidating or anything like that but it's quite good to play against guys that express how they feel and try and make you feel uncomfortable," praised Root.
Describing the approach the English team will have in the match now, Root was direct in saying that they will look to wrap up the innings soon and then bat with the positive attitude. He quoted, "Most important thing is that we look forward, look to tomorrow and we take those three early wickets when we get those opportunities. When it comes to batting we will look to put pressure back on them and be positive just like we were in the first innings. If we can do that and do that well then we have got a really good game on our hands."