'Need to come up with different ways to counter spin' – Kane Williamson before facing 'favourites' India in their den
Williamson denied his team to be the favourites, notwithstanding the absence of a slew of first-choice players in the Indian ranks.
Updated - Nov 24, 2021 6:08 pm
526 Views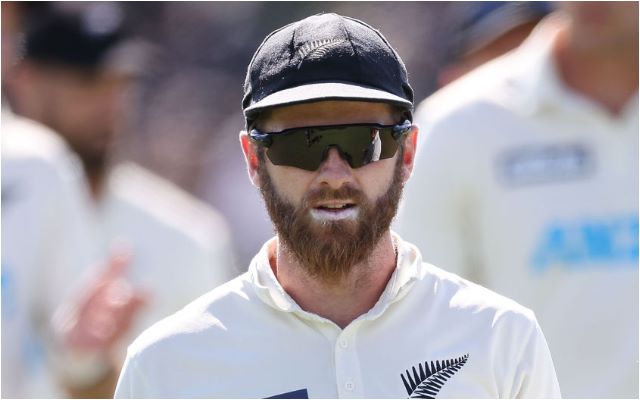 Follow us on Google News
Kane Williamson, New Zealand skipper, is well aware of the challenges his team is going to come up against, as they begin their World Test Championship title defence against India with the two-Test series. Williamson reckoned that the batting unit would need to be smart in tackling the Indian spinners, who will be much stronger in their home conditions.
New Zealand were sensationally troubled by Ravichandran Ashwin and Ravindra Jadeja during their last Test tour of India (in 2016), when the duo bagged 41 wickets amongst them – including 16 of 20 in Kanpur, the venue of the first Test this series – playing a central role in India's 3-0 win. Both of them will be in action again from Thursday.
New Zealand have themselves named a spin-heavy squad, with no less than five options, including Ajaz Patel, Will Somerville, Mitchell Santner alongside Glenn Phillips and Rachin Ravindra, while coach Gary Stead has hinted that the team would not hesitate in breaking the norm of playing four seamers to include more spinners.
"We know the strength of the Indian spin bowlers and they have been fantastic for a long period of time. For us, it's looking to come up with different methods and ways to look to score and trying to be effective and build those partnerships which are important," Williamson told reporters in a virtual meet ahead of the Kanpur Test, starting November 25.
"Every player's different, so their ways will be slightly different from one another but no doubt, a lot of thoughts have been going in to try and prepare as well as we can for some of the challenges, we know we are going to face."
Willamson added that spinners will be the difference-makers in the series and that India will have the edge of playing in familiar situations. "I am sure throughout the whole series, the spin component will be a definite factor. It's no different here at Kanpur. I think we played here in the last match in 2016 but things have changed a little bit. It will be about assessing those conditions as quickly as possible and trying to make those adjustments as a side quickly."
"I suppose on some of these surfaces, the condition of the ball, whether new or old, are definitely big factors. I guess that's one of the challenges here is when you see the ball spin in such a big way and then the next one goes straight," he added.
"It's trying to come out with a game plan so as to accommodate that as well as you can while looking to score. A number of teams have come here in the past and faced similar challenges. So, the expectation will be not too different and there will be a large spin component throughout the series. The guys have been trying to prepare as well as they can and are looking forward to that challenge."
We aren't the favourites: Kane Williamson
Williamson denied his team to be the favourites, notwithstanding the absence of a slew of first-choice players in the Indian ranks, who have rested Virat Kohli (first Test), Rohit Sharma, Rishabh Pant, Jasprit Bumrah, Mohammed Shami (all entire series) apart from losing KL Rahul to injury.
"No, I don't think we are favourites. I think one of the biggest strengths of Indian cricket in any format is their depth. We have seen that in a lot of ways over the years. The knowledge of their own conditions is something that is quite unique for touring teams as well," Williamson said.
"We know the challenge is a big one. For us, it's focusing on our cricket and how we want to adapt and trying to do well those basics as well as we can and certainly not get too far ahead of ourselves and we are excited to take that challenge head on."
Follow us on Telegram