Nepal's dream of International stadium continues to remain distant
The second phase work can be started only after the land acquisition row is resolved: Site Engineer
Updated - Aug 10, 2017 11:46 pm
245 Views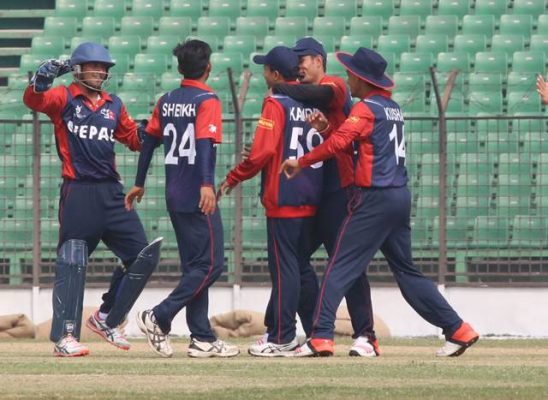 Nepal cricket fan's dream witnessing their team feature in a World Class Stadium continues to remain distant as the construction of Mulpani international cricket stadium is delayed further. It would take a minimum of three years for Nepal to boast about an international stadium.
The major reason for the delay of the construction of a stadium with a capacity of 13,000 is the failure to resolve the land acquisition issue. According to reports, the first phase of construction is on the verge of completion but it is the second phase which has remained paralysed after failing to acquire 3.25 ropanis of land required for the stadium.
"The first phase of construction will be completed in mid-October. But the second phase work can be started only after the land acquisition row is resolved. The second phase of work alone will take at least three years. There has been an understanding between the government and the locals over the exchange of land. As per the understanding, the government will provide an equal area of land to local people, around the same area," quoted the National Sports Council (NSC) engineer Bihswamitra Sanjyal, according to My Republica.
Inputs from Ministry of Youth
"Once we receive the file back from the Ministry of Land Reform and Management, we will submit it to a cabinet meeting as land exchange scheme must be endorsed by a cabinet meeting," commented the Secretary of the Ministry of Youth and Sports Mahesh Prasad Dahal.
"We have to allocate one year for the bidding process and two years for the completion of the second phase works so it will take three years for completing the total work of the stadium, from the day we start the second phase work," continued Sanjyal who has been appointed as the site engineer for the project," added the site engineer appointed for the project.