New Book reveals dark anecdotes of IPL spot-fixing days
CEO of Royals recalls the incidents of the early morning of May 16, 2013.
Updated - Mar 27, 2018 9:05 pm
4K Views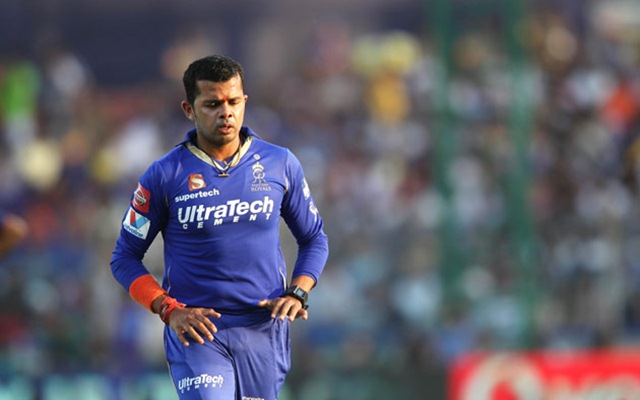 Follow us on Telegram
The Indian Premier League (IPL) was in doldrums after the spot-fixing saga had hit the country in the middle of the tournament back in 2013. Three players of Rajasthan Royals were arrested by the police after their game against Mumbai Indians which had sent the cricketing fraternity into shock. S Sreesanth, Ankit Chavan and Ajit Chandila were the culprits and were accused of being involved in the spot-fixing scandal. However, all those dark anecdotes have been revealed in the new book named 'Eleven Gods Gods And A Billion Indians'.
Boria Majumdar, the famous Indian sports journalist and the author, is all set to release on April 6 which is published by Simon and Schuster. The book has revealed a lot of dark but funny anecdotes during the spot-fixing episode in the IPL which had marred the Indian T20 extravaganza and had attracted a lot of ire.
CEO of RR reveals the drama
The CEO of Rajasthan Royals then, Raghu Iyer, has recollected that fateful morning when he received a call in his hotel room after which the things were not the same for anyone in Indian cricket.
"We were staying at The Oberoi and I got a call around 5:30 am from duty manager of the hotel. My wife picked up the call and passed it to me in a jiffy. The duty manager was saying to me that several policemen, including an assistant commissioner from Mumbai Police, were waiting downstairs and I was to go down as soon as possible," he has said in the book in the chapter titled 'Sky Fall'.
While Iyer felt that it was a prank set up by Cyrus Brocha but soon he realised that the drama was just unfolding. "We had a sponsor shoot with Cyrus Broacha (a TV anchor and video jockey) the previous day and my first thought was this was a prank. I was being made a bakra (a famous programme of a popular music channel). I even said so and tried to laugh it off. That was when I was told it was not a prank and that I was being summoned," Iyer added.
"They were in no hurry and after explaining to me in detail did they tell me that they were going to Ankeet Chavan's room to pick him up," he continued. However, it took two hours for him eventually to tell the news for the then skipper Rahul Dravid who was absolutely distraught after listening to the news.
"I informed Rahul at 8 am and he was distraught. He had hands on his head and just couldn't speak. To see a player of his calibre and stature go through this was painful," he added.
Here's our video of the day:
Keep following CricTracker for more news and updates
Follow us on Google News