IPL 10: Team wise players who are playing IPL for the first time
One of the main purpose of the IPL was to unearth new talent and help them grow with the international platform they provide. While this year's IPL made headlines for spending big on the foreign players, it is also important to note that the Indian players fulfilled the main aim of the League too. Keeping aside the financial gains, take a minute to realise the life-changing opportunity the IPL is about to provide these new stars.
From Natarajan and Siraj, to big guns like Mills and Stokes, the IPL 10 is going to see it all. There are players that IPL has never seen before and also those that most Teams will be meeting for the first time. How they fair in the tournament can be left for later on, but right now, what matters is reflecting upon the potential that earned them the call-ups for their respective teams.
Here are the new faces for every team:
KXIP: T Natarajan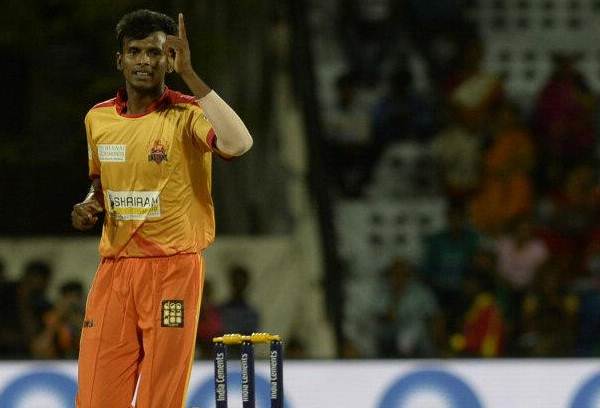 Known for his accurate Yorkers, Thangarasu Natarajan has been among those young lads who have made it big in this year's IPL auction as he went on to be a part of the Kings XI Punjab. He grabbed eyeballs during the Tamil Nadu Premiere League when the left-arm medium pacer bowled 5 yorkers and a full toss in the Super Over against Tuti Patriots. In the Ranji Trophy, he collected 24 wickets in 8 matches. His reputation with the Yorkers resurfaced when he bowled 5 in the death overs on his T20 debut against Karnataka.
He never would have imagined earning an IPL contract worth 3 Crores from a base price of 10 lakhs, 30 times his initially-set-price. He would never have imagined someone like Virender Sehwag bidding for him. He never would have imagined that from being called the son of a daily wage worker, he will be called one of the best bowlers in the Indian circuit.
But here he is, worth 3 Cr, now famously called 'Mustafizur Rahman' of Tamil Nadu. Every year, IPL gives people a story to remember, it was his this time. KXIP needed someone along with Sandeep Sharma to take control in the death overs, making it a fitting scenario for Natarajan to be a regular for the Team.