New Zealand team fixtures for the World Cup 2015
Updated - Dec 6, 2014 7:31 pm
78 Views
The International Cricket Council has released its fixtures for the much-anticipated and awaited World Cup 2015. The World Cup this time will be played in Australia and New Zealand and here are the group fixtures for the co-hosts New Zealand.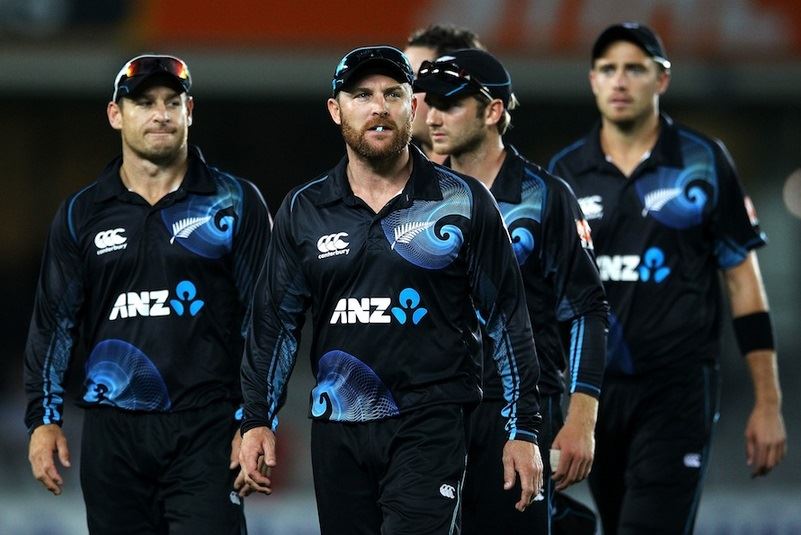 Follow us on Telegram
New Zealand is placed in the Pool A and has heavy weights like Sri Lanka, England, and Australia in their Pool along with Scotland, Bangladesh and Afghanistan. It would not be a big task for the Black Caps to make their way through to the next round as though they have 3 strong opponents, there are other 3 not so difficult to beat as well.
The New Zealand team fixtures for the World Cup 2015:
1st Match, Pool A – New Zealand v Sri Lanka Hagley Oval, Christchurch
February 14, 2015
In their first match of the World cup 2015 the kiwi's will be up against Sri Lanka on the 14th February, 2015.
6th Match, Pool A New Zealand v Scotland University Oval, Dunedin
February 17, 2015
Followed by their game against Asian heavy weights New Zealand will see the Scottish team in the 2nd match
9th Match, Pool A – New Zealand v England Westpac Stadium, Wellington
February 20, 2015
The third Pool A game will be one of the biggest battles of Pool A New Zealand v England at Wellington
21st Match, Pool A – New Zealand v Australia Eden Park, Auckland
February 28, 2015
On the last day of February the two hosts will fight it out in the battle and try to make their ways into the next round.
31st Match, Pool A – New Zealand v Afghanistan McLean Park, Napier
March 8, 2015
After two back to back big games, New Zealand will have an easier day battling Afghanistan at Napier.
37th Match, Pool A – New Zealand v Bangladesh Seddon Park, Hamilton
March 13, 2015
The last Pool A game for New Zealand will be against the unpredictable Bangladesh at Hamilton.
Follow us on Google News