New Zealand vs India: 5 takeaways for Virat Kohli and Co from the ODI series whitewash
India delivered a forgetful performance in the ODI series in all departments and the Men in Blue were completely outplayed by New Zealand.
Get every cricket updates! Follow us on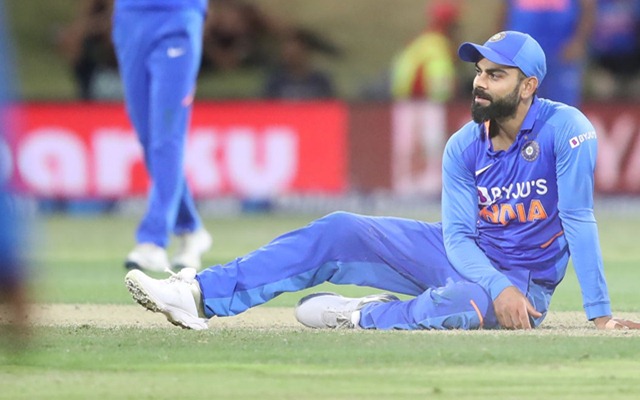 After the culmination of the T20I series, India looked prime favourites to wrap up this ODI series after their comprehensive 5-0 series win against the Kiwis in the T20 leg but the fortunes have changed and how.
India delivered a forgetful performance in the ODI series in all departments and the Men in Blue were completely outplayed by a New Zealand side that was missing their big guns in Trent Boult and Kane Williamson (played only the last ODI). Despite Kohli terming this as the most irrelevant format of this year, there might be a need to introspect after a series whitewash.
Let's take a look at the five key takeaways for India from this 3-0 series whitewash from the hand of the BlackCaps:
1. Shreyas Iyer should be given a long run at No. 4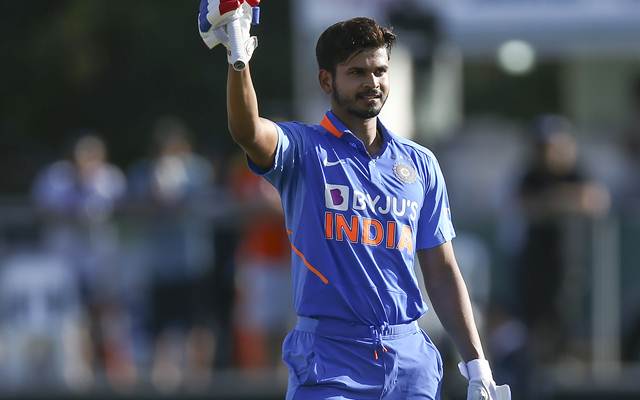 New Zealand conditions are hard for run making and on your first tour with the national side it can be quite a challenge but Shreyas Iyer answered all the doubters about his ability to play in foreign conditions with his maiden ODI 100 in the first ODI.
Coming in to bat at a very difficult situation in a pitch that had not of seam movement. He showed great composure in playing out a tight spell of good fast bowling and then decided to play his shots. Iyer showed his great ability to build an innings and to pace the onslaught at the right time.
Iyer has scored 50+ plus scores in all three innings this series and has easily been India's standout batsman this series. This tour has been very successful for him in both the ODIs and T20Is as he has gone to feel very established and developed a sense of belonging in international cricket and Iyer will take a lot of confidence from this tour heading forward.
Since April 2015 when you compare Shreyas Iyer with other players who have batted at no 4, this is how his stats line up–  13 players who have played at No.4 position in 91 innings average about 35.14 with only 3 hundreds. Meanwhile, Iyer in his 8 innings at No. 4 so far averages 56.85 with one hundred under his belt.
The most impressive facet of Iyer's batting has been the maturity and responsibility he has shown to tone down his aggressive instinct and play for the team's cause. Shreyas Iyer is India's leading run-scorer in this series after amassing a total of 217 runs in the 3 matches this series at an impressive average of 72.33.
2. KL Rahul at No. 5 gives the right balance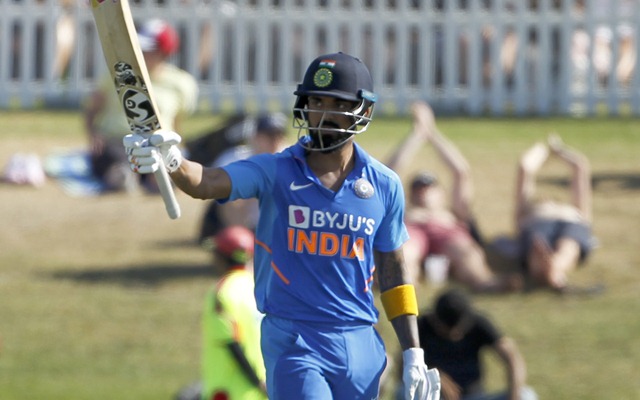 KL Rahul has been in scintillating form lately and he continued to show why he should be a regular in the ODI side. Over the past few months, Rahul has adorned all possible roles for this Indian side and now he looks set for a long run at number 5 and as the first-choice wicketkeeper.
Kohli's decision to not bring the right-hander at the opening slot despite the absence of both the first-choice openers showed that the Indian skipper is now looking at the right-hander in the middle-order in ODI cricket.
Rahul scored 204 runs this series at an average of 102.00 and a fantastic 100 in the final game which put India in a commanding position after they were in all sorts of trouble at 67/3. The Karnataka batsman looks comfortable against the pacers as well as the spinners which makes him an ideal fit at No5 and providing the right balance for the team going ahead.
Rahul has also been impressive behind the stumps not only with his quick glovework but also the communication with the skipper. He has been very active in the field placements and looks more involved in the game.
3.  The dip in Kuldeep Yadav's form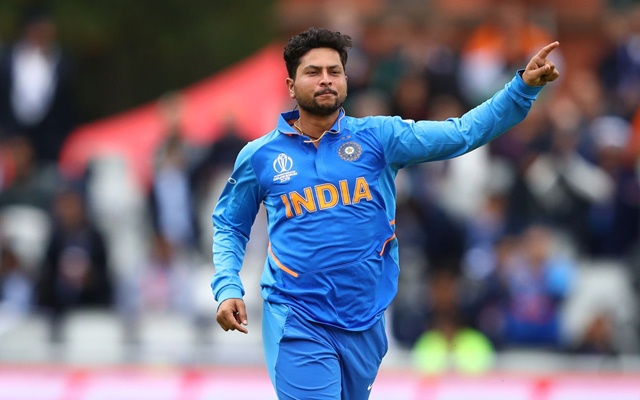 Kuldeep Yadav has had a very poor run in limited-overs cricket since 2019. The worrying sign here is the ease at which batsman around the world has been picking the chinaman. In the first ODI, Kuldeep ended with figured of 10-0-84-2 — the 3rd most expensive ODI spell by an Indian spinner.
He had a very poor year in 2019 and he averaged around 34.18 and a strike rate of 34.68 (6 overs per wicket) in One Day Internationals. In 2020 so far, Kuldeep has had a torrid time with just 5 wickets in 4 games at an economy of 6.65 and a strike rate as high as 48.00. The Indian captain wouldn't mind Kuldeep leaking runs but him not being able to break partnerships in the middle overs is the bigger picture.
With Yuzvendra Chahal producing consistent performances and India deciding to break the Kul-Cha duo, it might be a long wait for Kuldeep before he makes his way back into the side.
4. Virat Kohli not amongst the runs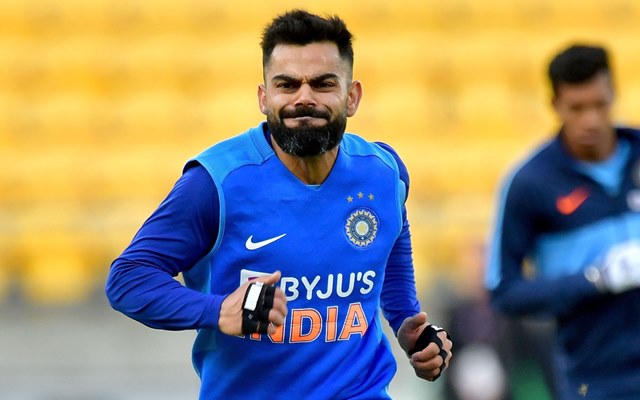 It's not always you find Virat Kohli at the wrong end of the series review but this has been a really hard series from Kohli's point of view. It's now been three consecutive series since Kohli has got to three-figure mark the first time that has happened since July 2013.
He has 75 runs to his name in the 3 Innings this series at an average of just 25.00. Kohli was dismissed by Southee in the second ODI making it the sixth time he has been out to the Kiwi bowler. It was very different to see the way Kohli bat in the final ODI. The right-hander, who usually is very calm and takes his time at the start of the innings played too many shots very early into his innings which eventually led to his dismissal off Hamish Bennett.
Knowing Virat Kohli it might be just a matter of time before he gets the runs but the Indian skipper would have loved to get some runs next to his name heading into the crucial two-match Test series.
5. The form of Jasprit Bumrah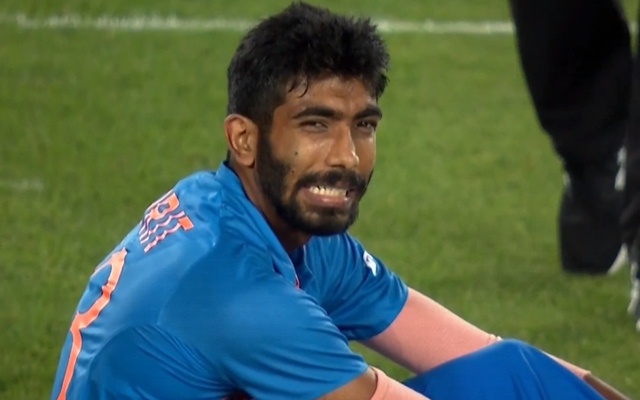 After his comeback from injury, Jasprit Bumrah has been far from his very best. He has found it hard to get back into his groove. The Gujarat-born pacer did look in good shape before this tour after stringing in some good performances in the last 2 ODI'S against Australia but India's lead pacer has found it hard in this New Zealand tour.  Bumrah, over the years, has set high standards of himself that it's hard to see him go wicketless for long periods.
After failing to pick up a wicket in the final ODI, Jasprit Bumrah is now wicketless in his past 4 ODI's. It's not a major worry that Bumrah isn't picking wickets because he is known to be played out by oppositions safely but it's not been the case this series.
Bumrah has returned with figures of 53/0, 64/0, 50/0 from his ten overs quota in the three games. The economy rate is on the higher side when you consider the precision in which Bumrah operates. Bumrah would want to forget this series and get his rhythm back as India head into an important two-match test series.