New Zealand vs Pakistan: Seventh member of the visitors' contingent tests COVID-19 positive
The situation has become grave to an extent that the Pakistan team was given a 'final warning' by New Zealand.
Updated - Nov 28, 2020 10:29 am
1.5K Views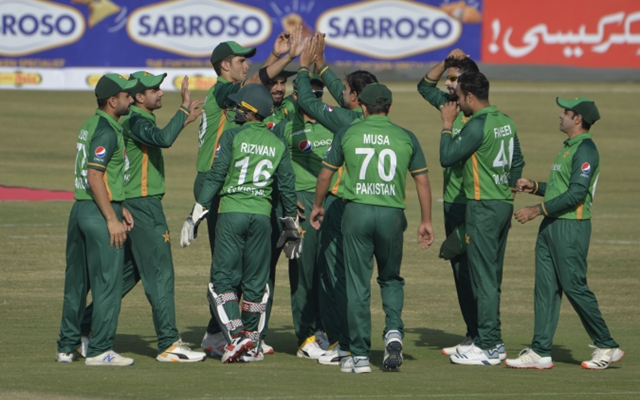 Follow us on Google News
Ahead of their international series against New Zealand, Pakistan have already been jolted with a few massive blows. After six of their players tested positive for COVID-19 on Thursday, November 26, a seventh cricketer has fallen prey to the ungodly virus on Saturday, November 28. Prior to leaving for the country, Fakhar Zaman was left out as he was yet to recover from fever.
Upon reaching Christchurch, the seven players testing for the novel coronavirus has put their campaign in the doldrums. Their players are being barred from training and they are currently staying in the Christchurch hotel.
More troubles for Pakistan
"One additional member of the Pakistan cricket squad has today tested positive. The remainder of the results from the squad's day-three swab testing, apart from the six who have already returned a positive result, are negative," the Ministry of Health was quoted as saying in a statement on Saturday.
Before reaching New Zealand, all their players returned negative COVID-19 results. As per the protocols, the ones arriving in the country would have to go through to a mandatory 14-day quarantine period. However, the Pakistan team was exempted to train, but the breach of protocols didn't do any good for their sojourn.
The situation became grave to an extent that the Pakistan team was given a 'final warning' by New Zealand or else being sent back home. On Thursday, the Pakistan cricketers received a voice-note from PCB CEO Wasim Khan talked about the 'final warning'.
"They have told me straight away that one more breach and they will send the whole team back. They also said there were three to four breaches of protocols," Khan mentioned in a two-minute message recorded in Urdu.
"They have zero tolerance and they have given us a final warning. I know it's difficult times for you and it's not easy. You have operated in similar conditions (playing) in England … it's a matter of the country's respect and credibility," he added.
On Monday, November 30, the 53-member Pakistan contingent will undergo another coronavirus test. Until those results come out as negative, their players won't be allowed to move out of their hotel rooms.
Follow us on Telegram