Nic Pothas justifies his decision of pulling out of Lahore T20I
Nic Pothas, the head coach of Sri Lanka has pulled out of the final match of the T20I series.
Updated - Oct 22, 2017 5:42 pm
1.6K Views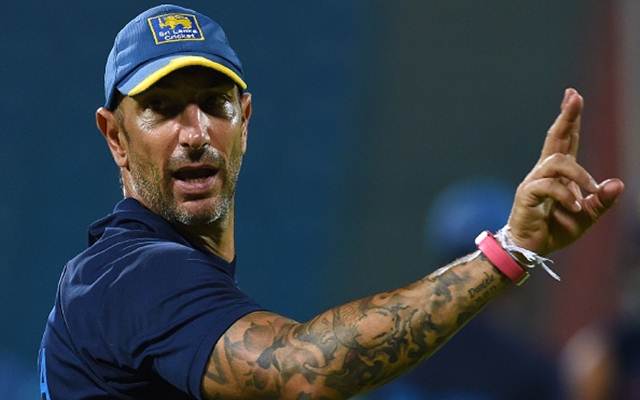 Sri Lanka and Pakistan are fighting it out against each other in a bilateral series. All the matches till now are played in the UAE, however, the final T20 game is to be played in Lahore. That said, several Sri Lankan players and also their head coach Nic Pothas have pulled out of the Lahore T20I.
Sri Lanka and Pakistan have a history as the Lankan team was attacked by the terrorists in 2009. Since then, this will be the first International game against any other country except Zimbabwe in Pakistan. Nic Pothas, the head coach of Sri Lanka has pulled out of the final match of the T20 series. He said that his family is more important than anything in the world.
Pothas justifies his decision
Pothas said that this decision was his family's decision. He also mentioned that nothing goes beyond his family and their decision is what he respects. He stressed on the fact that everyone has an opinion and everyone gets to make their decisions.
"Everyone gets a chance to make their own decisions. No one should be forced to do anything that they are not comfortable with. It was not an easy decision to make. It has to be respected, It was a family decision. My family is not very happy about me going. For me my family comes first," he said while talking to Cricbuzz.
There was some speculation about his decision in the Pakistani media where he was asked about his fellow South Africans traveling to Lahore. He said that it was their personal decision and their decisions influence his own decisions.
He said, "Some Pakistani media earlier today reminded me that several South Africans had gone to Lahore last month for the World XI games. It was their decision. Their decision doesn't influence my decision. Ideally, the Board wanted everyone to go. But no one pressurized me to do anything."
In his absence, any of the other coaching staff will take up his role for the last game as Pothas will stay for the first two T20Is but will not travel to Lahore for the final game.