Nidahas Trophy 2018: Vijay Shankar reveals how Dinesh Karthik helped him after the Final
Vijay Shankar scored 17 runs off 19 balls in the Final against Bangladesh
Updated - Mar 21, 2018 6:48 pm
637 Views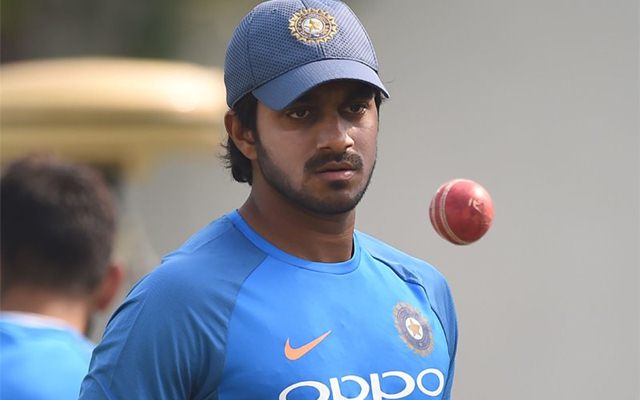 The Nidahas Trophy 2018 has recently ended with India brushing aside Bangladesh is a thrilling encounter at the R.Premadasa Stadium in Colombo. Dinesh Karthik's late blitz dragged India out of the precarious position and guided them to victory. However, despite India's victory, the game didn't leave pleasant memories for Vijay Shankar. The Tamil Nadu all-rounder didn't have an overwhelming outing as he struggled to make an impact, especially with the willow.
He scored 17 runs off 19 balls during a phase when the required rate escalated to an alarming extent. He played four successive dot balls against Mustafizur Rahman and stumbled along. It also imparted pressure on Manish Pandey and Dinesh Karthik. While Pandey succumbed, Karthik released the pressure with some scorching strokes. Meanwhile, Shankar expressed his dejection of missing out on the opportunity of getting India over the line in an exclusive interview with the Indian Express.
An unforgettable moment for Shankar
"I'm not exaggerating, that was the most unforgettable moment in my life. I keep thinking what would have happened to me if DK (Karthik) hadn't struck that six and we'd lost. I also think what would have happened if I hadn't soaked up those many dot balls, maybe we would have won easily, and I would have been an anonymous figure. I'm thankful to him for winning the match, but at the same time, I'm rueful that I missed a great opportunity to win the match myself" Shankar said.
After the game, Shankar was devastated and pondered over the matter, which he said to have impacted him mentally. Dinesh Karthik, himself, has struggled to cement his place in the Indian team and has been a witness to inconsistent performance. The Indian wicket keeper batsman calmed him down and asked to play to his strength and take lessons from the experience.
"He told me not to be too harsh on myself and relax. I've been through several such instances, and if you keep brooding over it, you will have the tendency to repeat the same old mistakes. It's the time to show your strength and take lessons from it.' Those words lifted my morale and I could sleep peacefully" Shankar mentioned while thanking Karthik.
CricTracker is the home to all 'cricketing news', trends and developments