No CSK reunion for the Ravichandran Ashwin
Updated - Sep 29, 2016 6:35 am
91 Views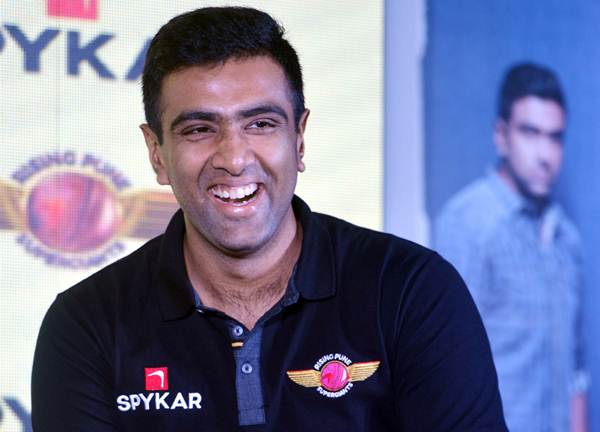 Follow us on Google News
Ace off-spinner Ravichandran Ashwin may have dropped a huge bomb on the Chennai Super Kings fans. Ashwin during a recent interaction with a follower on twitter has said that it will be very difficult for him to return to his old IPL franchise.
A follower tweeted: "Bro, Is CSK reunion confirmed at 2018?"
@ashwinravi99 bro,Is CSK reunion confirmed at 2018?
2yrs ku munnadi epdi poneengalo,adhe team ah vandhuduveengala?

— Bala (@BalaCenation) September 26, 2016
The fan looked excited about the fact that Ashwin would return to CSK in 2018. However, the off-spinner clarified that it will be difficult for him to come back or maybe he won't even return to the team.
Ashwin tweeted: Chance eh illa!! Will be difficult
@BalaCenation chance eh illa !! Will be difficult

— Ashwin Ravichandran (@ashwinravi99) September 26, 2016
Ashwin words were not meant to deject CSK fans. He was rational. IPL 2016 saw a couple of huge changes in the team after the Supreme Court banned Chennai Super Kings and Rajasthan Royals for two years  due to alleged illegal betting by their respective owners.
Their suspension made way for two new franchises to make their debut – Rising Pune Super Giants and Gujarat Lions. Players who played for the two franchises were put into a draft and were taken by the two new franchises. Other CSK star were also split between the two news teams.
Ashwin and 'Thala' MS Dhoni' went to the newly introduced Rising Pune Super Giants while another CSK star Suresh Raina was bought by Intex technologies owned Gujarat Lions and was made its captain.
But, hardcore fans weren't really happy to see their favourite team split into different teams and eagerly hoped for them to come together in 2018 going by the logic that the players will return to the old teams.
However, that is not something which is going to happen as the players currently playing in these two new franchise will be put in the draft pool again after 2018. The players won't have independent choices. According to BCCI, the IPL will always be a 8 team tournament and the new franchises will have to bow out of the tournament after CSK and Rajasthan Royals return.
Follow us on Telegram