No evidence against me, Delhi police's tortures led to confession: S Sreesanth to Supreme Court
Sreesanth has appealed against the life ban on him.
Updated - Feb 28, 2019 10:59 am
4.4K Views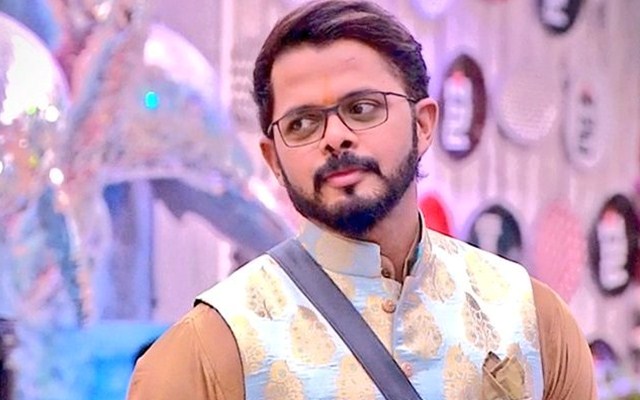 Follow us on Google News
Disgraced former India pacer S Sreesanth, on Wednesday, insisted the life-ban imposed on him by BCCI was "completely unfair". The Kerala-born cricketer also claimed that the Delhi Police "continuously tortured" him in custody to extract a confession of his involvement in the 2013 IPL spot-fixing scandal.
In September 2013, BCCI's disciplinary committee had banned Sreesanth along with two other Rajasthan players Ajit Chandila and Ankeet Chavan for their involvement in the fixing scandal. However, a couple of years later he was given a clean chit by a Delhi trial court due to insufficient evidence under the MCOCA act. The act was a special law passed by the Maharashtra state government to tackle organised crime syndicates and terrorism.
But the BCCI has since remained firm on its stance and has not lifted the ban, stating that its investigation was carried out by an independent body. As a result, Sreesanth has still not returned to professional cricket, even four years after being given the clean cheat. He, however, has not given up on his hopes of making a return to the game and has been relying on legal actions.
Last year, a division bench of the Kerala High Court had restored the life ban imposed on him, thus compelling him to challenge the verdict in the Supreme Court as he desperately tried to come out clean of the entire scandal. His counsel told a bench of justices Ashok Bhushan and KM Joseph there was "no clear proof" and evidence of match-fixing and Sreesanth has suffered a lot in the past five-six years.
"In the context of facts and manner in which these things have happened, this court should consider that it (life ban on Sreesanth by BCCI) is unfair. He has suffered for the last five-six years. People want him to play cricket. He was extremely loyal to BCCI," senior advocate Salman Khurshid, appearing for Sreesanth, told the bench.
Khurshid said it was not established that any spot-fixing was done in the match played between Indian Premier League teams Rajasthan Royals and Kings XI Punjab in Mohali in May 2013 and there was no evidence that the cricketer received any money for this.
"The team (Rajasthan Royals) and its owners were banned for two years only. It is completely unfair that this (life ban) has happened with him (Sreesanth)," Khurshid said. The lawyer further spoke about Sreesanth's confession, saying, "The confession was due to continuous torture by Delhi Police. According to Sreesanth, police had threatened to implicate his family if he does not confess to the crime."
Standard of proof not convincing
Khurshid argued that the "standard of proof" against S Sreesanth was nothing compared to the serious allegations levelled against him. He also stated that the recorded telephonic conversations were not provided to him during the inquiry proceedings by BCCI's disciplinary committee before claiming there was no evidence to prove that Sreesanth had received money for conceding 14 runs in an over during the IPL match in Mohali.
He defended Sreesanth by saying that as per allegations, the bowler was supposed to concede 14 runs in an over but he gave away 13 runs. Speaking about the tucked towel, that was seen by many as a signal to the bookies, Khurshid said that the pacer was used to using towel during matches since 2009.
The Supreme Court, meanwhile, has posted the matter for hearing on Thursday when counsel appearing for Committee of Administrators (CoA) of BCCI would advance his arguments.
[interaction id="5c7141e59551ced463447955″]
Follow us on Telegram