No inquiry against Chamara Kapugedera
Kapugedera remains a part of the future plans of Sri Lankan cricket.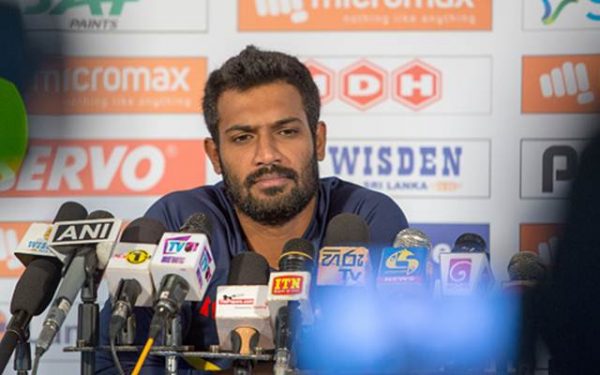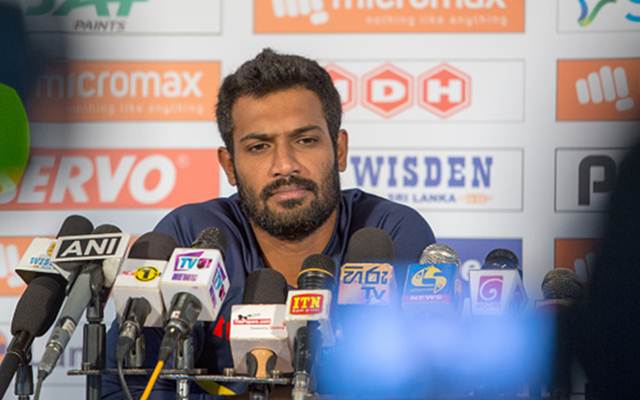 Follow us on Google News
Earlier it was being rumored that an inquiry was being setup by the Sri Lankan Cricket over stand in skipper Chamara Kapugedera's decision to bat first in the third ODI. However, now it's being reported that no inquiry is going to be filed and the matter is closed.
In the 3rd ODI against India held at the Pallekele International Stadium on August 27, Sri Lanka had lost the game by 6 wickets owing to a stupendous partnership between Rohit Sharma and MS Dhoni. It was a game where the crowd lost patience and threw bottles on the ground in anger.
Kapugedera was under scanner for 3rd ODI
It was reported that the Sri Lankan team management had decided before the game that they would choose to bowl first after winning the toss. However, Kapugedera shocked everyone with his decision to bat first after winning the toss. Sri Lanka eventually went on to lose the game thereby conceding the series 3-0.
After this incident, it was being reported in various media quarters about an inquiry being setup. However, all that has been dismissed as rumors and there is no inquiry going on against Kapugedera. According to sources from Cricket Age, Kapugedera is very much in the scheme of things in the future for shorter formats.
Matter resolved, Kapugedera still in scheme of things
Though the team management had a discussion over the issue, it was resolved peacefully and the matter has been done with. The team manager is said to have submitted a report to the Chief Executive.
Further, it was confirmed that Kapugedera remained an integral part of Sri Lanka's limited overs setup and that he would've certainly played the T20 game against India, if not for the back problem he suffered.
After humiliating performances in the Test and ODI legs, Sri Lanka will be looking to make amends in the lone T20 on Wednesday.
Follow us on Telegram