Norman Gordon – The Oldest Test Cricketer
Updated - Aug 6, 2013 2:50 pm
97 Views
Norman Gordon, A right arm fast bowler  was born on 6th of August 1911 at Boksburg, Transval. He celebrates his 102nd this day. He is so far the only Test Cricketer to have a completed a century of years. He is also the only living cricketer who played Test Cricket before the Second World War.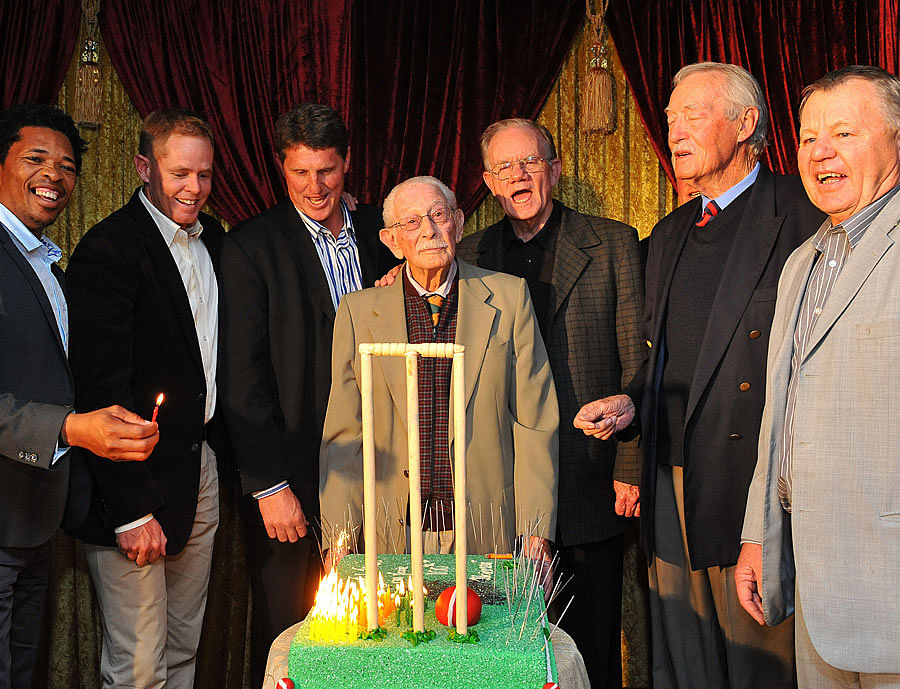 Norman Gordon played only 5 test matches in his career. All came in the series of 1938/39 against England at home. Unfortunately Second World War interrupted his career. In the 5 test matches, he took 20 wickets. He was part of one of the famous Timeless Test at Durban which was played for 10 days and had to be drawn as English players needed to catch their ships to go back home. In the timeless test his figures were 92.2-17-256-1. He bowled 736 deliveries in the match, which are the 4th most by any bowler in a test match.
Norman Gordon played 29 First Class matches from 1933-1949, 22 of them for Transvaal, picking up 126 wickets. His best bowling figures in FC, 6/61, came while playing for Transvaal against Natal at Old Wanderers, Johannesburg in December 1939. In all he grabbed 8 5-wkt hauls in First Class career (2 of them in Tests).
Including Norman Gordon, 16 First Class players have lived for over 100 years. Other than Norman Gordon, only other living is Cyril Perkin who played for Nottinghamshire (Born on June 4, 1911).
Have a look at the other players behind Norman Gordon on the list.
Oldest Living Test Cricketers.
Longest Lived Test Cricketers
#All ages updated till 6th of August, 2013
CricTracker Staff Report.
Follow us on Google News