Nuwan Thushara: Sri Lanka unearths another Lasith Malinga
Nuwan Thushara seems to be a carbon copy of the legend.
Updated - Mar 8, 2018 2:19 pm
2.3K Views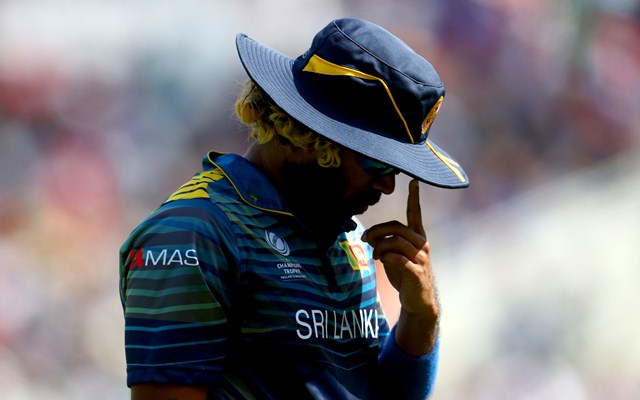 There is some good news for Sri Lankan Cricket as a new boy has burst onto the scene who people claim can turn out to be the next Lasith Malinga. The 23-year old Nuwan Thushara not only resembles the slinga-Malinga with his bowling action but also does so with his looks as he also has that curly air and light beard to go with his sharp personality.
He has been playing white ball domestic Cricket for CCC in Sri Lanka and is doing really well. However Ashan Priyanjan who leads the CCC team and has seen the boy from close quarters is not convinced yet that he is ready for international Cricket. As per Priyanjan, Thushara definitely has got the potential, but he needs to be fine-tuned before he is thrown in at the deep end.
Thushara's story is very interesting. He hails from a small town called Ambalangoda and belongs to a very humble family background. He made quite a name for himself in soft-ball Cricket with his slingy action in the nearby areas and would often get suggestions from people to try his hand at an actual Cricket ball, but he had no idea how and where to start it.
Eyeballs all around Sri Lanka
His life changed when someone who was involved in senior level professional Cricket in Sri Lanka got him into Sinhalese Sports Club. He caught eyeballs with his performances there and an opportunity came calling from the Colombo Cricket Club, one of the biggest in the country where he is currently plying his trade.
Thushara denies that he has ever deliberately tried to bowl in the same manner Malinga does. He says this is his original and natural action. It's just that it resembles that of Malinga who is a legendary Cricketer and that's why everyone thinks he has copied him.
"People say I must have copied Malinga, but this action was how it has been since the start, as a boy." Thushara was quoted saying by IndianExpress.
Thushara has had a couple of interactions with Malinga and he has managed to impress the veteran who has given him a few tips as well in terms of how to disguise the variations and outfox the batsmen.
"I've been watching him for quite some time now. I'm teaching him now. He has a long way to go." Malinga remarked about the youngster.