One wouldn't even hesitate to give their life for Pakistan: Mohammad Amir
He also named his inspiration outside the cricket field.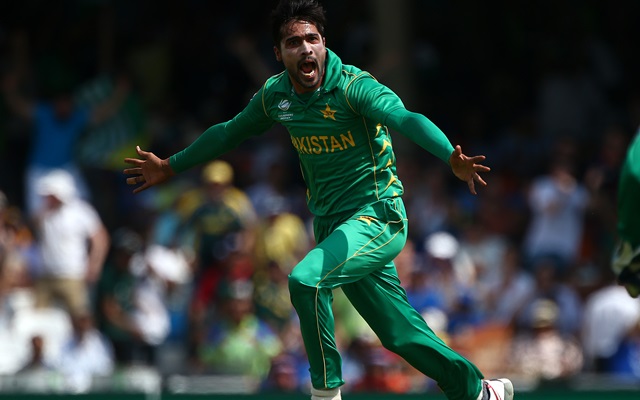 Mohammad Amir has been in some splendid form lately. The recent tours to Ireland and England are a sublime proof of the same. He managed to produce clinical performances picking 12 wickets altogether. Amir recently completed 100 Test wickets and became the 18th Pakistani player to do so.
The left-arm pacer in a candid chat spoke about the passion for the game. He also felt that if a biopic is ever made on him, he would love actor Shahid Kapoor to play his role. Seems apt, doesn't it? Further, the bowler went on to express his wish to take a hat-trick in all three formats.
One wouldn't even hesitate to give their life for Pakistan
We've seen the enthusiasm and passion as the game of cricket is followed extensively across the subcontinent. The 26-year-old bowler described the intensity in the Pakistani people for cricket and he described it as the most popular sport in the country.
"Our existence is all about this passion, it's eternal love for Pakistan, it's like one would not even hesitate to even give their life for Pakistan. People in Pakistan are crazy about cricket and their interest in the game is second to none," he was quoted as saying by Daily Times.
Steve Smith is the most difficult batsman to bowl to
Amir described how fatherhood was a different ball game. He described Steve Smith as the most difficult batsman to bowl to. He also felt that it would have been a real challenge to bowl at former West Indian great Brian Lara.
"Fatherhood is more challenging, than bowling to Kohli as it demands more responsibilities. Currently Smith is a difficult batsman to bowl to. I would have certainly loved to bowl to Lara. Whenever I see his videos, I feel that he was the toughest batsman from that era."
Amir also shared an account of how he is inspired by popular scientist Stephen Hawking. He was made aware about it by his wife. The pacer shared how people who turned the tables and succeeded in life inspire him.
"I love people who succeed in life overcoming various odds. Recently my wife told me about this scientist (Hawking) who was not able to walk or talk but he became world famous," he said.