Only rules will not ensure IPL games are finished within time limits, feels AB de Villiers
"Maybe the IPL needs to get into the gym."
Updated - Apr 19, 2019 9:48 pm
4.3K Views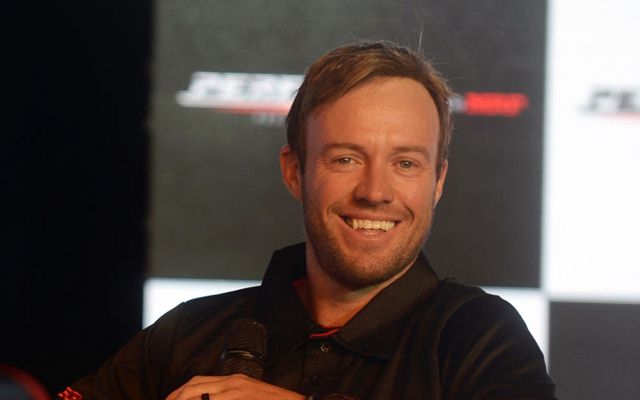 Follow us on Telegram
He is one of those overseas players who has been playing in the Indian Premier League (IPL) since its inception. AB de Villiers is also one who has led South Africa on the international stage for a significant time. The experience of playing in the IPL, added with the instincts of a leader, has convinced the man that slow over-rate has indeed become a major offence in the T20 tournament.
De Villiers, who quit international cricket last year and plays franchise cricket all across the world, feels that rules are not just enough to ensure that players take the problem seriously. The matches that are starting at 8 pm are sometimes going well past midnight, thanks to strategizing delays and that is causing the spectators problems post game. Some of the international experts have also spoken over the problem time and again. Former Australia cricketer and Sunrisers Hyderabad coach Tom Moody has even suggested that the organisers deduct from the net run-rates in times of slow over rates to make the teams rush on the field.
Three captains – Rohit Sharma, Ajinkya Rahane and Virat Kohli – have been made to pay fines of Rs 12 lakh each for the slow-rate offence. However, the problem has still persisted.
"Maybe the IPL needs to get into the gym. Matches are supposed to be completed within three-and-a-half hours, enough time for both innings, strategic time-outs and a break. However, in 2019, IPL games have been running for longer than four hours, with matches starting at 8 pm and finishing well past midnight," de Villiers wrote in his column for The Times of India.
De Villiers at his humorous best
De Villiers further wrote that there is a system in place whereby the skipper faces the penalty if his team cannot maintain the required over-rate during fielding, adding that it involves a fine for the first offence followed by suspension but such measures seem to have a minimal impact, "roughly equivalent to the weight loss of an obese gentleman who orders two giant hamburgers and a Diet Coke!"
[interaction id="5cb98e4bbb6fb07b2e178ca7″]
Follow us on Google News