'Only Virat Kohli of current generation destined to become a legend' – Moin Khan
Kohli is the No.1 batsman in Tests and ODIs at the moment who has scored over 21,000 international runs with 70 hundreds.
Updated - Feb 8, 2020 6:46 pm
262 Views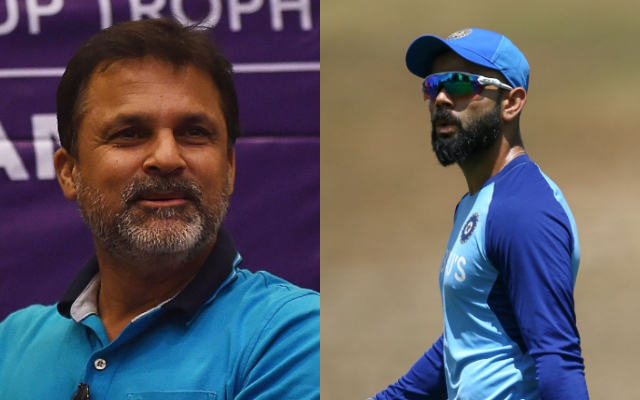 Former Pakistan captain Moin Khan is convinced that only India captain Virat Kohli is the only batsman of the current generation who is destined to be considered among the legends. The 48-year-old, who was one of the world's most dangerous wicketkeeper-batsmen during his playing days, also lamented that the quality of batsmen and bowlers has gone down compared to the 1980s and '90s.
Kohli is the No.1 batsman in Tests and ODIs at the moment who has scored over 21,000 international runs with 70 hundreds. As a captain, too, Kohli has succeeded across formats and registered firsts. Under his leadership, India have beaten South Africa in ODIs in their den, Australia in Tests in their territory and New Zealand in T20Is on their turf.
"I see Kohli as the only one among the current generation of batsmen who is destined to break many records as well as become a legend," he said on a TV channel, the Times of India quoted Kohli as saying. The Indian skipper is often predicted to better former India batting maestro Sachin Tendulkar's tally of 100 international tons. In ODIs, he is just six centuries short of Tendulkar's 49.
Virat Kohli falls cheaply in must-win-game against New Zealand
Kohli, however, hasn't hit a hundred in ODIs for some time now and his fall for only 15 off 25 balls at a time when India needed him the most in the second ODI against New Zealand in Auckland disappointed the supporters.
Chasing 274 to keep the three-match series alive, India lost their young openers Prithvi Shaw (24) and Mayank Agarwal (3) early and Kohli needed to play a long innings to escort the chase. He was castled by Tim Southee and that pegged back the Indian chase. A loss in Auckland would mean the Men in Blue losing their first ODI series after a year.
Khan, who played 69 Tests and 219 ODIs for Pakistan and was a member of the World Cup-winning team in 1992, rued that his country was not producing enough quality cricketers.
"I look at the Pakistan team and we lack match-winners or game changes like we had in the 80s or 90s. When I was in the team they were so many match-winners and we all knew someone would do it that day. That was class," he said, adding Pakistan cricket has fallen behind its Indian counterpart because of lack of match-winners.
Watch: Irfan Pathan's interview post his retirement