Opinion: MS Dhoni should officially retire from ODIs and T20Is
Sachin Tendulkar dragged his international career by a few years, probably in pursuit of the 100 international centuries record. MS finds himself in a similar situation now.
Updated - Feb 17, 2020 2:01 pm
25.5K Views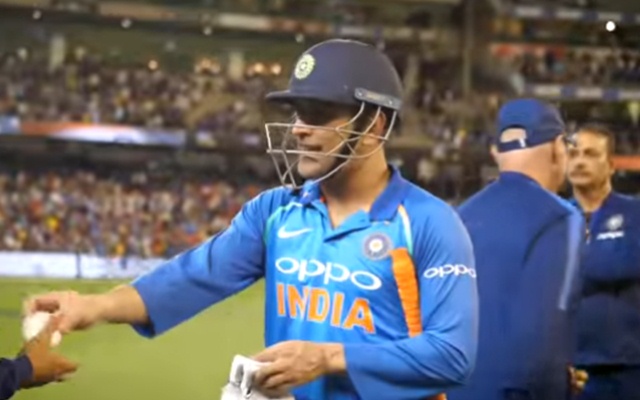 India had a fairly successful run in the World Cup, after crashing out rather tragically in the semi-final to New Zealand. Overall, on the big day of the semi-finals, New Zealand were the better side and India who were the pre-tournament favorites had to crash out of the tournament which England went on to win in rather dramatic fashion.
Post the World Cup, the most important and crucial question asked was – What's the road ahead for MS Dhoni? He opted out of playing in the ODI and T20I series against West Indies, South Africa and Bangladesh and his availability to represent the country remains a mystery.
For a cricketer who is respected by cricketers across the globe, it is only fair that he gets to choose when to hang up his boots. But is he right in delaying an impending and expected retirement? With selectors clearly having moved on from him, shouldn't he officially hang up his boots?
There are two aspects of Dhoni's game that need to be considered- The wicketkeeper-batsman and the strategician and the senior statesman. It is pretty clear that with him already 38 years old, his skill with the gloves is slowly fading. And he is taking far too long to get settled in with the bat in recent times.
The chief of selectors MSK Prasad clearly said that they have moved on from MS Dhoni. Then they should look to explore more options in ODIs as well. In T20Is, Sanj Samson and Rishabh Pant have been tried out.
His record in ODIs speak for themselves but on current form and what the team plans to achieve in the coming future, where does MS Dhoni feature in that scheme of things? It's about time he realizes that he commands so much love and admiration from his fans, he owes them a fitting farewell from the ODIs and T20Is.
He has not featured in a competitive game of cricket post India's exit in the World Cup. The selectors clearly don't consider him as a backup wicket-keeper option for the upcoming World T20 in Australia. The writing is on the wall for 'Captain Cool' Dhoni- It's time to officially move on and allow new and fresh faces to blossom.
But then in that case, shouldn't he have retired in a grand manner after the end of the World Cup? That's what every player who decides to retire normally do. It is clear that as a player and captain he has contributed tremendously in ODIs, so the World Cup was the perfect stage to sign off.
Is MS Dhoni following Sachin Tendulkar's path?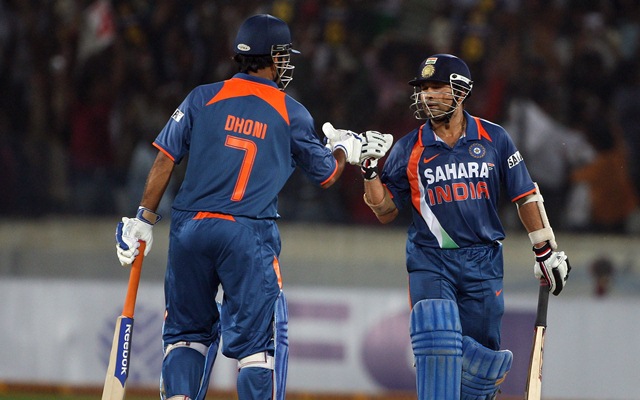 MS almost commands the similar respect and stature Sachin Tendulkar received in his playing days. Sachin Tendulkar also dragged his international career by a few years, probably in pursuit of the 100 international centuries record. MS finds himself in a similar situation now.
His batting and wicketkeeping is clearly on a downward slope. Even his most ardent and loyal fans should accept the fact that 'Thala' Dhoni is no longer the same force as a batsman or wicketkeeper anymore. Lot of cricket and age is acting up but considering what he has achieved in recent times especially, it will be tough for the fans to let go.
His experience and calm, composed attitude in crunch situations is a big positive for Virat Kohli. Many times, in the World Cup 2019 we saw Virat Kohli following what he said few months back, "For me, Mahi Bhai is always the captain". This tendency of Virat Kohli going to MS Dhoni for some strategic inputs may prove to be India's downfall. And this is the only probable reason for him still playing- Kohli and Shastri's unwillingness to let go of the tactical brains of Dhoni.
He has signed a contract with Chennai Super Kings (CSK) till 2020 and if he stays fit, there's no reason why he can't lead them and play for CSK for two more seasons. Ideally speaking, this home season, MS Dhoni must put an end to his international career or put an end to all speculations regarding his playing career.
It makes complete logical and practical sense to allow someone who has groomed many youngsters in his career on his way to leading India to the ICC World T20, ICC Cricket World Cup and ICC Champions Trophy titles to bow out as he desires.
Fans don't want their demigod to retire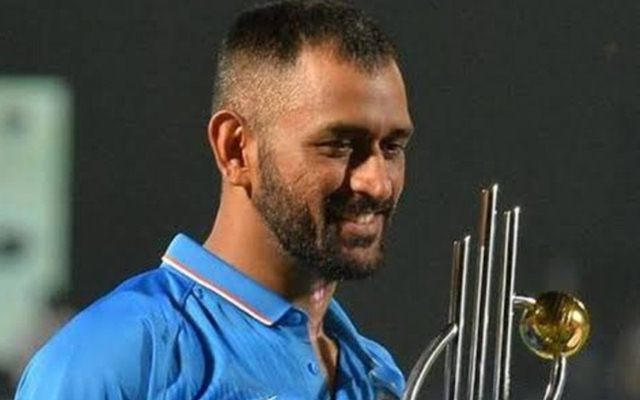 Cricket experts and fans all get the same feeling as they did when they saw Sachin Tendulkar drag his legacy for a good three years past his due date. Both these demigods are on the same plate, their hardcore and loyal fans don't want to see them go but they must learn to face reality.
And the reality as it stands is that MS Dhoni is no longer required either as a wicketkeeper or as a batsman for India in LOIs. He should completely focus on his fitness and prepare to represent his franchise CSK in the upcoming IPL.
Indian and even World cricket could use the strategic brilliance of MSD. He should seriously consider a career in a non-playing capacity. An administration role for BCCI or a coach is somewhere he can really contribute and enrich his legacy.
Disclaimer: The views expressed here are of the author and CricTracker doesn't endorse it