Our new team was pretty hell-bent on day-night Test; thankfully Kohli agreed: Sourav Ganguly
Ganguly thanked Virat and BCB for accepting the proposal in such short notice.
Updated - Oct 30, 2019 1:37 pm
5.3K Views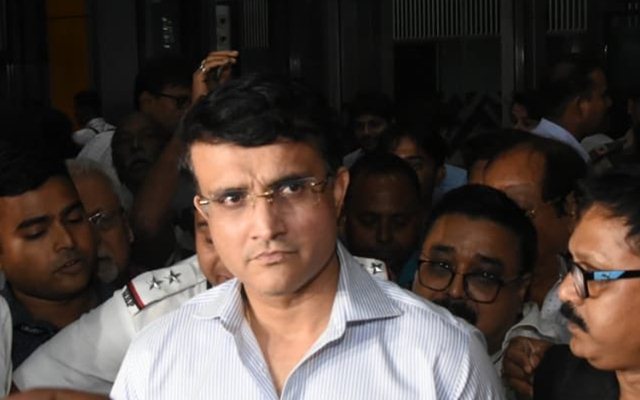 Follow us on Google News
Just as it was when he was the Indian captain, Sourav Ganguly is being equally aggressive in his new stint as the BCCI President. He clearly understands that he has got a limited amount of time in this role. Thus, Sourav Ganguly isn't wasting a moment and is already trying to do all that he can. His first success is putting together the thought of Day-night Test. Apart from newbies Ireland and Afghanistan, all the other Test-playing nations except India and Bangladesh have featured in a day-night Test.
Both these sides, however, have had their own set of reservations. But with Sourav Ganguly at the helm, this dream of playing a day-night Test will turn out into reality for both these countries in the upcoming series. The former skipper thanked Virat Kohli and the BCB for accepting to play a day-night game at such short notice.
Sourav Ganguly and the new team were hell-bent on play a Day-Night Test
"It's just my job, that's what I'm here for. Because I've played this game for so long. I think common sense is important. I think it's a great move for Test cricket and hopefully it will bring crowds back to the ground," Ganguly told as quoted by MyKhel. "Test cricket needs this push. Me and secretary Jay and our new team were pretty hell-bent on it. Thanks to Virat (Kohli) also, he agreed straight away. And even more to that, they agreed at such short notice," he added.
Sourav Ganguly said that they'll make sure that there is no problem of dew. He seemed sure that there wouldn't be any troubles and said the dew treatment sprays will be used. "We will make sure there's no dew. After all, day-night one-dayers are played here. There is this dew treatment spray and all. Nothing will happen," Ganguly said.
Instead of the Dukes of Kookaburra balls, Dada insisted that they will play with the SG ball. He noted that balls from two different manufacturers can't be used in the same series.
"Hopefully SG…Because the first match will be with SG so the second Test will also have to be with SG. Cricket balls from other manufacturers couldn't be used as two different balls couldn't be used in the same series," Ganguly clarified.
About Shakib Al Hasan not being a part of this tour, Sourav Ganguly said that Bangladesh has got other quality players. "I don't think it's going to be a problem. They have such quality players they would adjust easily," Ganguly concluded.
Follow us on Telegram