Overall plan was to build pressure: Miguel Cummins
Updated - Aug 11, 2016 6:20 am
24 Views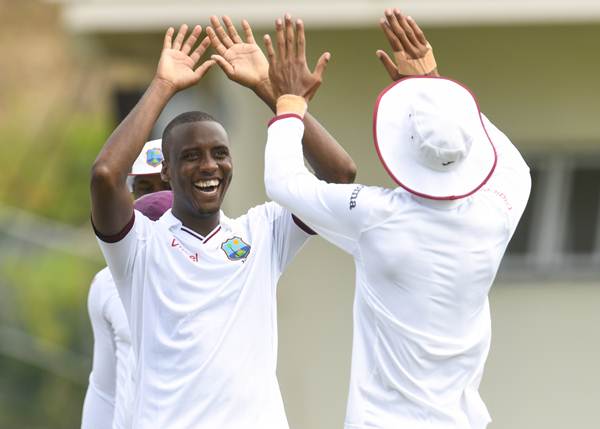 Follow us on Google News
Miguel Cummins came late to the party as he went on to claim three wickets right at the end of the innings. The pacer, however, has not had it easy, especially after his not so dream Test debut in Sabina Park in Kingston. However, at the moment, the Windies find themselves on the brink of an important Test match win over the Indians. In spite of being 246 runs behind them at the end of day 2, the home side has 9 wickets intact as well as 107 runs on the board.
Speaking about the partnership between Ashwin and Saha, Cummins said, "We did a very good job of getting their top order. They are a very talented batting line-up but we stuck to our plans. But can't take anything away from Ashwin and Saha, they batted very well. We had to keep fighting when they had the partnership."
"For me, the debut Test was very tough. Because I was playing for the first time so nerves took in. Was fighting a long way, fighting hard, hard, hard. Came today, saw the guys take wickets but didn't let that fluster me. I tried looking for wickets but my job was to build pressure," Cummins added.
Speaking about their fast bowlers and their bowling plans for each batsman, Cummins said, "We've our two fast bowlers and me being the third. They had their bursts and then it was time for me to hit my line and be consistent and to keep the pressure up for those who came to bowl next, even the spinners so they can take wickets."
"The plan was not to bowl short but mix it up. Ashwin normally sits on the back foot, a lot of guys sit on the back foot. So our plan was to get some balls up and let them drive and then use the short pitch stuff."
Follow us on Telegram