'Overprotective' Sachin Tendulkar reacts to Sara Tendulkar's Father's day post
This is the most heartwarming conversation you will read today.
Updated - Jun 24, 2018 8:18 pm
3K Views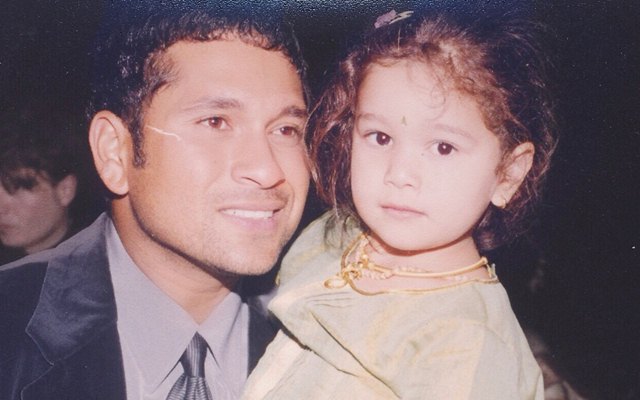 Sachin Tendulkar has a special relationship with his kids. Unlike regular dad's he wasn't around all times. He was busy serving the nation. He hardly had any time all around the year to spend with his family but managed to give them the best of all he could. In 2013 when he called it time on his International career, even in his retirement speech he told his kids that now he looks forward to spending more time with them.
Sunday, June 17 was Father's day and like all other children, Sachin's daughter Sara also posted a couple of pictures with her father and put up a message to wish him on the day. She thanked him for being the most overprotective yet caring and a crazy father.
Sara also thanked him for the efforts he put in cracking the worst dad jokes just to brighten up her grumpy mood. She called her the best role model and thanked Sachin for everything.
She wrote- "Thank you for being the most overprotective, caring and crazy father. Thank you for cracking the worst dad jokes when I'm grumpy. Thank you for being the best role model we could ask for. Thank you for being you!
Happy Father's Day Baba, love you forever❤️❤️❤️"
Here is her Instagram post:
Sachin read his daughter's lovely post and replied with a rather emotional comment. He told Sara that, both his kids have given him a joy that has no parallels and that he considers it a blessing. Baba Tendulkar also told his daughter that both Sara and Arjun will always remain little kids for him.
Here is his comment: "Sara, you and Arjun have given me unparalleled joy in life. I fell blessed to have the two of you around me. (For me you will always be my little kids) Thank you for being you."