'Pack your bags, right away' – Sonu Sood's humorous message on Australian cricketers left stranded in India after IPL 2021 postponement
The BCCI is scratching its head over the safe return of the foreign players to their hometown.
Updated - May 8, 2021 9:15 am
15.5K Views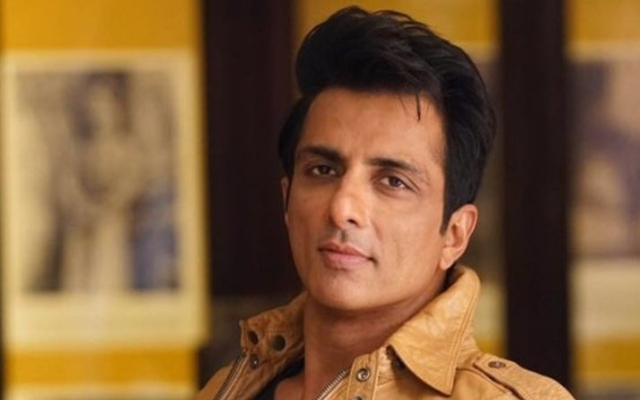 The 2021 edition of the Indian Premier League has already been postponed for an indefinite time period. However, the cricketers, especially the overseas ones are struggling to return home. The Australian cricketers are yet to return to their homeland. Even as some are staying in India, a few of them have flown to the Maldives until the travel restrictions are lifted after May 15.
Pat Cummins, who's a part of the Kolkata Knight Riders, stated that there's anxiety in the Aussie camp going by the recent developments. After some of the players fled to the Maldives for cover, Jason Behrendorff's wife Juvelle had to face vile comments on social media.
In the meantime, Bollywood actor Sonu Sood had a hilarious message about Australian players being left stranded. A user on social media posted a cartoon where the Aussies are pleading for their return back home. Sood replied to the user and wrote, "Pack your bags. Right away."
Here's the reply
Pack your bags.
Right away 😂😂😂😂😂 https://t.co/SichuO43Yi

— sonu sood (@SonuSood) May 7, 2021
Sonu Sood helping out Suresh Raina
Earlier, the veteran also lent a helping hand for Suresh Raina, the former Indian cricketer, whose aunt was admitted to the hospital and needed an oxygen cylinder on an immediate basis.
"Urgent requirement of an oxygen cylinder in Meerut for my aunt. Age – 65 Hospitalised with Sever lung infection. Covid + SPO2 without support 70 SPO2 with support 91 Kindly help with any leads," Raina wrote on Twitter, asking for assistance.
Sood, who runs a foundation with his team, helped out Raina. "Send me the details Bhai. Will get it delivered," Sood tweeted. "Oxygen cylinder reaching in 10 mins Bhai," another of his tweets read.
Earlier, Sood also expressed grief over not being able to help out the ones in need of help in the ungodly COVID-19 pandemic.
He took to Twitter and wrote, "When I fail to get an ICU bed for someone who needs it the most & want to save a loved one, I feel so helpless. Wish I had a magic wand & everything could fall right but the reality is I will sleep with a prayer to give me time till tomorrow. I will make it happen. Just pray,"